Please help support the Free Board by visiting our sponsors,
UPGRADE YOUR SMYW MEMBERSHIP!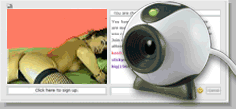 Screw your neighbor
---
---
Show Me Your Wife: Wife Stories: Screw your neighbor
---
By Blueangel on Wednesday, September 05, 2007 - 9:10 pm: Edit Post

Ever hear of the card game "Screw your neighbor?" It is played with just one dealt card per person and you have the choice of keeping your card or passing the card to your "neighbor". Ace is low and if you get an ace and pass it to the person to your left and they get stuck with it, you just screwed your neighbr. Each player gets three coins and after losing three times, your out. Last one with coins in front of them wins.

We have these friends we have played cards and vactioned with many times over the years. Last weekend Kim and Bob visited us and stayed the weekend which is normal. In all the years we have been together, nothing has ever happened between us. Even though our neighbors swear that we are ••••••••, we never did.

Friday night when they arrived we went out to dinner and had two bottles of wine. Getting back to our house the beer and shots started flowing. We played Screw your neighbor with coins and after the first two rounds my wife was drunk, had no coins left and asked if she put her shirt on the table could she still play. Bob looked at me and winked and I said, "Sure honey, go for it." Once Kim was out of coins she decided to join in with clothes as her bet. The both put the bras & pants up next and soon I was staring at Kims tits and they were sweet. Very round, full, and beautiful pink nipples. I never even noticed Bob eyes glued to my wifes tits which are larger than Kim's but not as round. Bob & I lost our shirts but the girls were down to their underware when they decided to quit playing cards and jumped in the spa.

We joined them with our underware on as well trying not to scare them out of the moment. They were both drunk and Kim was the first to take her underware off and show her pussy. I'm not sure what I had imagined it looked like over the years but after seeing it for real the fist time, erased cleared all the images I had in my mind. She had it trimmed up along the sides like a bikini wax, and the hair down the middle was blonde, wispy, and beautiful. My wife followed Kim's lead and I thought Bill was about to die when she stood up and showed a bald pussy. My wife had had a brazilian for years now and I do not think Bob had any idea. I could sense him thinking, "I got to eat some of that."

Where we would go next no one knew. We kept laughing and telling the girls how great both their bodies were. Soon they were insisting we join them and removed our underware as well.

From there the night had just begun. I soon found myself kissing my wife and fingering her pussy. She was getting all fired up haveing sex with our friends doing the same right next to us. Even under the water in the spa, I could feel my wifes pussy soaked and wet. I saw Kim get on top of Bob and start humping him up and down with the water slashing all over. The most incredible part was hearing both my wife and Kim cumming at the same time. It was as if one sent the other into orgasm. Then as if on cue, Bob began moaning out loud as he came in his wife at the same time I came inside mine.

We all got out of the spa joking about what was all floating around in the water right now. We put robes on, talked more about what had happened and said goodnight. Laying in bed with my wife I could tell she was still horney. She asked me if I was OK with what just happened, and I told her I was fine with it. She planted the seed of possibily •••••••• Saturday night and then proceeded to fuck me like she never had before. She was on fire, her pussy was till dripping from my earlier load in her, and when I came she held my dick so tight in her pussy, I felt like I was in heaven. Continued the next night...



---
By Man4hotwife on Friday, September 07, 2007 - 3:59 am: Edit Post

why didnt you ••••• wives? fucking the same old wife while another was available, Oh! what a wasted opportunity!



---
By Tpcmaint on Friday, September 07, 2007 - 8:13 pm: Edit Post

Can't wait to read the rest.



---
By Mecpl on Tuesday, September 11, 2007 - 11:40 am: Edit Post

Always wonder why a site like this bleeps out words such as ••••••••.



---
By Ironwood on Wednesday, September 12, 2007 - 8:54 am: Edit Post

That was a hell of a story and I think it all played just right let your wife be the one to bring up the ••••• and it might happen faster with out her getting all pissed that you only want to fuck her friend...

Mecpl the bleep out words that might be used to promote or direct to another site that is all



---
By Blueangel on Wednesday, September 12, 2007 - 10:43 pm: Edit Post

The next morning when we woke up, everything was quiet at breakfast. It was as if no one wanted to mention the night before as if it did not happen. I decided I'd break the ice and suggested that I dump the water in the spa due to all the little "swimmers" we left in there the night before. This got a laugh from everyone and we all talked about how exciting the night was for us all. Kim talked about the sex her and Bob had after they went to bed. Kim said she could not remember the last time they made love three times in one night. (One in the spa and two more times after they went to bed.) I was too busy fucking my wife after we went to bed so I never even heard them in their room. The bar was set, and we all wondered what Saturday night would bring.

The girls were off to the spa and Bob and I went fishing. We talked about the night before and I asked him if he was OK with everything. He told me he never in a million years would have thought anything like that would happen in their marriage. He wanted it to happen again tonight; only he wanted to test how far his wife would go. He commented to me on how big my wife's tits were and he admitted often staring at them when my wife and I were not looking at him. He asked me if I had ever done anything like that before. It was time for true confessions.

I explained to Bob that my wife and I had once gone away on vacation to Key West. We were at a club overlooking Duval Street and I went up to the bar for more drinks. The bar was jammed and it seemed like I was there forever. While waiting for the drinks I noticed a guy sit next to my wife and strike up a conversation with her. At first I was pissed, but I found myself watching them talk and getting turned on by the fact someone was hitting on my wife. I saw the guy use his finger to pull my wife's blouse away and peek down at her tits. My first thought was to smack the shit out of him. But I just stayed and watched from the bar. The whole time this was happening, I found I was getting a ragging hard on. I finally got the drinks and saw my wife look over at me. She sat up straight as if I caught her. I raised my glass to her from the bar in a toast, winked, and mouthed the words, "Go for it.'

I saw the guy pull his shorts aside to expose his dick. I could not see it, but based on the wide eyes my wife was displaying, I know she did. They talked for about another 20 minutes and then she excused herself and walked up to me at the bar. She seemed nervous so the first thing I did was give her a big kiss. She asked if I was OK and I told her I'm more then OK. I'm excited. She explained that he asked if she wanted to go back to his room. She was shaking with excitement. I told her if that is what she wanted to do, do it. But I get to come and watch. We agreed to go back and talk to the guy, but when we did he was gone. Missed opportunity.

As I related the story to Bob, he was just beside himself. He kept asking me if I was jealous. I told him I was not. It would have been just sex. Sex with my wife and another person. I could see the wheels turning in his head. We headed back home and I could tell he was thinking about the story I told him. When we got home we all showered and changed for dinner. This time I could clearly hear them upstairs fucking like there was no tomorrow. Kim could be heard screaming out at least two orgasms. My wife heard them also and told me that while they were getting a massage at the spa, Kim told her that she thought I had a great body and beautiful dick. My wife hinted that maybe she could arrange to get Kim to see it up close and personal, if Bob agreed.

At the restaurant that night we laughed and talked about sex all through dinner. People around us kept looking over and smiling. I found Bob flirting with my wife like never before, and I found myself touching Kim on the arms and legs whenever we talked. The wine flowed, the meal was great, and it was decided Kim would drive my car home since she had only 1 glass of wine. I sat in the front seat since I get carsick in the back, and my wife and Bob sat in the back. The conversation came to a lull and I noticed there were no voices coming from the back. I turned and saw Bob kissing my wife's tits. I motioned to Kim and she moved the rearview mirror down to see them, then smiled back at me.

When we got home we all changed into comfortable clothes and I suggested we play screw your neighbor again. Kim suggested that we play a new version. Rather than putting coins in the pot when you lose, you have to do something sexual to your neighbor. We lasted only the one hand before I was all over Kim and Bob was all over my wife. Almost on cue, both wives stood up and undressed in front of us. It did not take long for me to see that beautiful blonde pussy of Kim's. My wife danced up to Bob and placed her bald pussy right on his face. That was the last I saw of them both. I pulled Kim down onto my face and buried my tongue deep into her pussy. She was dripping wet so all this talk tonight definitely got her all worked up. I could only imagine the sloshing of pussy juice Bob was getting from my wife.

I took Kim by the hand and walked over to the couch. Bob carried my wife into the guest room. I could hear the sounds my wife makes as she is having sex and knew Bob was giving it to her good. But I had to focus on the task at hand, and that was giving Kim the best fucking she has ever had. I was about to stick my dick in her when she slid down and proceeded to give me the blowjob of all blowjobs. She made love to my dick like she was kissing my lips. I did all I could to hold back because I wanted my 1st load in that blonde pussy of hers. I pulled her head up to my lips, kissed her softly, rolled her over onto her back, and slowing guided my dick into that sweet wet pussy. I pumped in her just a few times and then could not believe it but I was ready to cum. I blew a load into her and as soon as she felt my hot juices filling her pussy, she came with an intensity I have never experienced. She gripped a hold of my dick with her pussy and was not letting go. Waves passed over her body and before I knew it, we were still fucking. No break! I still have a ragging hard on and we fucked in every position we could get into on the couch. Before long I saw my wife and Bob standing there watching use and my wife joined in with Kim and me. Before long Bob got in there too and took my wife on the floor and all four of us came within minutes of each other. We spent the night right there on the living room floor.

The next morning we all got up and walked around naked as if we were all roommates in college. No one wanted the weekend to end, but it did. Bob and Kim went home, my wife and I continued to have incredible sex for the next few weeks and my wife talks about the next time we see Bob and Kim, or go to Key West, all the time.



---
By Gr8dad2 on Monday, November 12, 2007 - 11:27 am: Edit Post

Now thats the way it should be.. fun for all and no bad feelings.. thats HOT