Please help support the Free Board by visiting our sponsors,
UPGRADE YOUR SMYW MEMBERSHIP!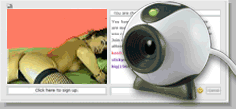 Real slut wife.
---
---
Show Me Your Wife: Wife Stories: Real slut wife.
---
By Watcher on Friday, October 26, 2007 - 10:57 am: Edit Post

For years my wife has been a slut. I new it when we got married but had no idea just how wild she was till later. I knew she loved cock and lots of it but when i found out how often and how big I instantly felt very little. I am not little at all but when a man finds out that his wild wife can fuck cocks as big as his forearm it does something to his self esteem. My solution was to make sure she got all of the big cock she could handle.

We were having fun entertaining some of my buddies one afternoon in the hot sun out along our creek bank. Ellen was wearing a string she called a thing and nothing else as we partied and played horseshoes along the shaded creek. by later afternoon we all had been sweating and drinking beer like kids at a graduation party. Ellen was doing everything she knew to distract the guys when they tossed the horseshoes like shaking her big luscious tits over the peg. The guys loved it and she was doing pretty good at making them mess up their toss.

they were taking liberties with her sexy hot little body between shots but hadn't tried to slip a cock in her yet. We all knew that was coming later. Two of the guys were black and huyge in comparison to the little white guys I invited over. It was fun watching my little white friends as Ellen played with the monster black guys I invited. they were past college sports players and had gained a few pounds since school. They were huge to say the least.

Ellen would back up to one of the big guys and grind her ass into their crotches and you couldn't even see her from behind. around sundown the big guy she was flirting with pulled out his huge back cock and is slipped into her wet dripping pussy in one long push. That was when I knew she could fuck anything that came along. My white friends just watched ands Ellen let the two big black guys fuck her holes right in front of them around the campfire. She was so wild sh jumped into he creek several times to cool off.

By midnight the two big cocks had fucked her holes so that they were loose and gaping then they thanked me and left. My three white friends gathered their wits and sat around the fire whit Ellen still dancing around in the afterglow of the wild interracial bang she just let us watch. She even teased us by bending over the small fire and pulling her ass cheeks wide and letting us look into the glistening tunnel she called her pussy.

She asked the guys if they thought they could stretch out her pussy like that and one said maybe not but I've got to have some of it and pulled her into the darkness. They all took turns around the campfire before we fell sleep around it. Ellen slept on the ground naked by the fire and the guys would take turns fucking her used pussy as she slept. She was so loose she never knew they did it till she woke in the morning in puddle of mud made from cum.

I love watching her play and in the morning around the fire she was having a sexy good time massaging the dirt into her big tits and fingering the mud into her wet loose pussy. Buy the time we all decided to make breakfast she was in a state of arousal no man could ever take care of. The guys were finding out just what a wild slut she really is. They were all so sore from fucking her used holes that they were content to just watch as she began playing with the beer bottles along the creek bank.

First one then the other she would pump into her wild pussy. The guys couldn't believe that she actually got off on getting herself dirty and was getting into the game with her. They kept taking handfuls of mud from the creek bank and massaging it into her big tits. She moaned and groaned and her nipples were so hard they looked like they would pop. One of my kinkier friends took a big scoop of mud and pushed it into her hot nasty ass. she leaned back and spread her legs to get the mud into her hot sweaty pussy. that started the wildest mud party I had ever seen. By the time we finally went to the house she had to use a garden hose to wash out her loose gaping hole.

they guys were mesmerized by my slut wife and couldn't get enough of her nasty sex. That was years ago and most of those friends have moved on but I know they remember the wild farm slut in their dreams.



---
By Struebing on Saturday, October 27, 2007 - 10:23 am: Edit Post

Watcher - Outstanding. I'm still interested in the stories of your wife around the farm and of course any other photos. I have enjoyed all the previous posting's. Thanks



---
By Watcher on Thursday, November 08, 2007 - 9:10 pm: Edit Post

It has been many years since then and I have enjoyed lots of strange unusual and incredibly hot sex with my wild nudist slut wife. For 13 years I have been able to spy on her doing wild things on the farm. I know she knows I am watching but it makes her even more wild. Sometimes some of her wild fucking got wilder than she planned. I was home early one hot summer afternoon years ago and found her out in the back pasture. I heard her before i found her and she was getting fucked like the wild animals she is. ea


I could hear her grunting loud and kind of whimpering and panting like a dog and thought I was coming to her rescue. I stopped in my tracks when I came around the gate and there she was. I was standing about 15 feet from her up turned ass and she was on her hands and knees. Her wild dirty ass was up high and her face and tits were down in the dirt. She had a cock slamming down into her wild pussy that was huge and it was tossing her slutty body forward and backwards. He was hunching down into her stretched out pussy and was starting to shot his big load of cum. I watched his last big lunge and he sent his huge cock ten or more inches down into her and she screamed out, Yesssss, Oh, Yess, fuck my pussy with that big dick you big bastard. They had dust around them and she was sweating like a wild animal. She was very dirty and sweaty and looked like a wild animal. I had never seen a pussy so full of cock then it happened, he started pumping her full and I could see his sperm lurching into her as it pulsed through his huge cock. She moaned and wiggled around on his huge black lumpy cock while his cum squirted out from around his huge pole. I thought it would have ripped her pussy open but there she was letting him fuck her pussy like they had been fucking every day for years. I quickly figured out that they had been and I knew right then why her pussy was always so loose and full of cum. It also explained why she had a callused area around her pussy, it had gotten tough. I stepped back just as his huge cock started pulling out of her hole. I spied from around the barn and watched her hole stay wide open and cum boiled and bubbled up out of it. She reached back and started grabbing globs of it and ground it into her tits and chest mixing it with all of her sweat and dirt. He backed away from her pulling his huge cock out and she raised up talking to him.

I moved back around the barn and looked through the cracks and she slowly got her legs to straighten and she stood up. She was massaging one of her big sperm and dirt covered tits. I ran back to the house and drove out of the long drive thinking I had just watched a show featuring someone else's nasty slut wife. Later when i got the balls to go back he was gone and she was laying in the yard letting the dogs clean her up. The whole scene looked very well rehearsed. She smiled and jumped up like she always did and greeted me with a very sloppy kiss. What a day.
---
By Va_ky on Sunday, November 18, 2007 - 9:28 pm: Edit Post

Great Story



---
By Struebing on Sunday, January 13, 2008 - 10:54 am: Edit Post

Would like to hear more stories.