Please help support the Free Board by visiting our sponsors,
UPGRADE YOUR SMYW MEMBERSHIP!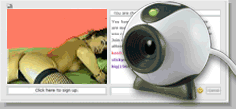 Well shared Wife
---
---
Show Me Your Wife: Wife Stories: Well shared Wife
---
By Readyto on Saturday, December 22, 2007 - 12:57 pm: Edit Post

This is a true event that happen not to long ago. My wife gets what she wants.
My wife and I enjoy having threesomes with a married friend of mine. She enjoys roll playing. Sometimes it gets wild. Because of this, we have a safe word that is used when thing go too far and will stop whatever is going on. So far she has not used it. The idea of having sex with a married man doing things for him just because there dirty and wrong makes her so hot. She loves that she is woman he is cheating with. To her itís fun to be with another womenís man. Just to give you a little history. We had a large birthday party for his wife. She got him in the bedroom during the party and fucked him good. I watched her come out of the bedroom and walked outside and found his wife and hugged her with a smile on her face and wished her a happy birthday with her husbandís cum run down the inside her thighs. She wants to be the woman we lusts for. She loves knowing itís not just sex, it dangerous sex. She enjoyed being the submissive wife. She craved to be used and has become kinkier each time. The sensation of shame and humiliation enhances her excitement and intensifies her orgasms. She let herself become no-holes Ėbarred cock sucking whore. Always bare back.
A few month ago she told us she wanted to be taken with no control over who, when or what she was forced to do. She wanted it to be the best we done to her. We were discussed my ways that we could fill her request. The best idea came from my friend. He called me at work and told me that he had an idea and wanted to meet for lunch and run it by me. He told me he had a friend at work that was about to get married and was talking to him that he wanting an opportunity to engage in some hot sex before he enters marriage. This guy had no idea that he was talking to the right person. Thatís when he called me to meet him for lunch to see if we wanted to put on a private party for him. I agreed and my friend invited him out for a beer and made his day. I arrived later and we had a good time talking about her and showed him pictures that are out of this world. I formed him of my rules. Use her however you want, but I always insist she be fucked bareback ••• no condoms. She loves to be fucked rough and dirty. It gets me so hot when I see her use me like a common street whore. No restrictions, no boundaries anything goes. You can spank her ass or titties and you can cockslap her but you canít leave bruises. You can call her any names you want. You can fuck any hole you want. You can cum in her pussy, in her mouth, on her ass, in her hair, on her face.I told him that the wedding rings play a big part of the roll playing. No restrictions, no boundaries anything goes. I give my wife to you as your whore and I promise I will enjoy seeing you fuck the nasty bitch and I will be taking video footage. We set a date. I put the plan in to motion. I told her we had a plan for her. She wanted details and of course I would give her nothing. I tortured her with nasty phone calls and emails just constantly teasing her. During this time we made arrangement meeting so he could see how great she looks. My friend planed a bar-b-q and invited my new friend and his bride to be. I just wanted him to meet my wife and let him see what he would be fucking. My buddy and I were both turned on knowing that my wife had no clue the man sitting across her would be doing her soon. The ladies got along great sitting in together discussing the wedding, flowers, colors and things that go along with a wedding. During dinner we insisted that we take him out for drinks and keep him occupied the night before the wedding. He was all smiles when his bride to be insisted he go. On the following Friday night I told my wife that plans had change and that the night was not going to be a total lost that she was going to get what we had planed for her. Around eight pm she went into the bedroom feeling good as I had poured her four very strong drinks. I follow and started the night out by making love to my wife. I left the front door unlocked and around 8:30 the bedroom door open and my friend walked in and got underdressed as we continued fucking. He goes in the bed and handed my wife a bottle of J. D. She took a big drink. He followed by putting on a blindfold and placing her on her back we both got off the bed and in walks the groom and he proceeds to grab both hand and slide his cock in as hard as he could. After about 10 or 12 hard thrusts into her wet pussy and some adjustments of the video camera. I pulled the blindfold off. The look on her face was priceless. She said no no your getting married in the morning. Donít do this. She turned and looked at me and said donít do this, this is wrong. I look into her eyes and saw her wrap her legs around his ass. There is no way he can pull out. She smiled looking at him and said ďfuck herĒ and started moaning , she started begging him, please use me baby, fuck me deep. I couldnít believe how hard I was getting just from watching as he ravaged my wife in front of me. All I could think about was that she was able to have he pussy filled with a new cock. They were calling her a filthy whore, which made her even hotter. They had a beer bottle in her cunt as she took turns sucking their cocks. That night she preformed every nasty thing they could think of. After they finished with her she was left a mess and was covered in their cum. Her cunt looked like a cavern, and cum was oozing from her ass and drying on her smiling face. Safe word not used again. The next day I again watched my wifeís smiling face giving her congratulations to the bride on her wedding day. Little did the new bride know that less that 12 hours had passed that my wife had swallowed a belly full of her husbands cum. Guess I have two good friends now since during the reception he told my wife he will be thinking of her.



---
By Macho on Tuesday, January 01, 2008 - 8:17 am: Edit Post

OLGA my wife n i love your sexy story. OLGA said whore like me, loves rough fucking.