Please help support the Free Board by visiting our sponsors,
UPGRADE YOUR SMYW MEMBERSHIP!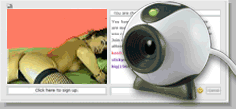 My nasty wife Nancy !!
---
---
Show Me Your Wife: Wife Stories: My nasty wife Nancy !!
---
By Nuts4nylon on Friday, December 28, 2007 - 3:48 pm: Edit Post

My wife Nancy C.
My wife and I have been married for 19 yrs. and together for over 21yrs, this happened about 4 yrs ago, but first a little about us, I have always been a pervert, love looking up ladies skirts down their blouses, I have a huge nylon lingerie and high heel fetish and have had it since I was about 10 yrs. old .
When I met Nancy she was just 18 and had very little knowledge of sex she had had sex but nothing kinky, I had been having kinky sex for years, I am also 10 years older than her had been married once and lots of girlfriends.
We got married 2 yrs after we met I started out slow with her using some bondage toys having her dress sexy at all times , over time all her bras were see thru as well as all her panties , even her blouses were getting sheer and you could see her nipples thru them , I was in heaven , I loved the way all my friends would stare at her tits whenever they would come over and she started liking it also , we would talk about it during sex and she would always get off .
I really liked showing her off and she started flashing truckers and giving me BJís while driving around town. Then I started doing something different I would tie her up in just her sheer bra and panties garter belt and nylons with her sexy heels on then blindfold her then I would open up the curtains and leave the lights on I would slip a vibrator inside her panties and tell her not to cum and I would be right back, she would tell me not to leave and I would just walk out then I would walk outside and look in and you could see her there humping away at the vibrator man it was hot. Then one night it happened I tied her up in the same way and went outside , just then my neighbor pulled up in front of his apartment , he got out of his car and started talking to me and her had a clear view of the nasty slut on the bed, he did not let on right away that he could see her , but after a few min he said shit she looks hot , I told him thanks that I love to show her off and that if he kept this to himself he could get a show every now and then, he said that would be great. I went inside and he went back to his car, to jack off. I went in and fucked the hell out of her. After that night I would have her put on masturbation shows in front of the window a few times a week and she never knew anything about it. One night I saw him outside with his video camera now he was taking movies of her the more I thought about it the more I would jack off.
We bought a house 2 yrs later and things were going great, my brother moved back to NJ and moved in with our parents right after we got our house, we would go and visit every Sunday .
Well Nancy still wore her sexy clothes even when going to my parents house I could tell my mother did not like it but she never did say anything, but my father and my brother loved it.
Well as time would go on I would have her flash my brother her panties or let him look down her top as much as possible. I even had her masturbate in the bathroom and then leave her panties on his bed he she would tell him there was a surprise on his bed but she needed them back as soon as he was done with them. Off he would go and then about 15 min later he would tell her to look in the hamper. She would go and get her panties that were full of his cum and then put them on then take me into another room and show me her cum soaked panties. She would do this maybe once a month. I loved feeling her panties all wet with his cum it drove me nuts!!
Well one night I worked late I told her I would be home after midnight , well the job finished around 9:30 so I thought would surprise her As I turned into the drive way I saw the bedroom light was on so I snuck around to peek in hoping I would catch her undressing, well what I saw was totally unexpected she was at the computer and she was dressed in a sheer white bra , sheer red panties garter belt stockings , her tits were pulled out of her bra her panties pulled aside her fingers in her pussy in front of the web cam. She would turn around and show her ass to the cam put her finger up her ass she was going nuts. Just then herd the phone ring I thought the show was over but I was wrong she had it next to her she picked it up and started talking to the person, they must have been telling her what to do, she put on one hell of a masturbation show I came in the bushes just watching. After she came twice she put the phone down the got up and started to undress shut down the computer and put her robe on, I went back out to my truck and waited about 45 min before walking in. She gave me a big kiss and told me she missed me. I told her I needed to get a shower then some sleep. I went to the bedroom and picked up the phone and checked the caller ID, and it was my brother who she was talking to, how he did he get her to do this, I had to find out.
Well I never did say anything to her I did like it just wish she would do it with me there.
The following Sunday I told her that I wanted to wash my truck then we would go down to my parents house , it was a nice spring day time to clean it up after a nasty winter, , When I finished I went into the bedroom to get ready myself and what I saw took my breath away, there was Nancy in her pink sheer bra matching sheer pink nylon panties with ruffles on the ass White garter belt and whit RHT silk stockings and her pink 5Ē open toe fuck me pumps. I said holly shit what are you doing all dressed up she said itís a beautiful day and I thought we could have some fun flashing truckers on the drive down, I told her I would be right out jumped in the shower and when I got out she had put on a white silk wrap around dress that you could see thru, she said I just got it the other day do you like, then she said well you cock sure does. Well the drive down was great she flashed over 15 truckers and played with her pussy and tits all the way to their drive way where she wrapped her dress back around her. My dad was in the garage working on his riding mower Nancy said she was going in to talk to mom , well after about 2 hrs we finally got the stupid mower running he went for a spin around the yard and just then a car pulled up and my mother got out , turns out she had went out shopping with a friend , just then it hit me Nancy was in the house for over 2 hrs with my brother Walt, I went into the den to look for her and found her coming down the stairs, her hair was messed up her face was flushed and her dress was wet you could clearly see her nipples thru her wet dress and bra, she gave me a hug and told me we need to leave I have been very bad and we have to leave NOW !! She had cum everywhere, I made a excuse to my parents that she taken Ill and needed to go home.
Once in the car we pulled out of the drive way and she opened her dress she had hickies all over her tits there was cum all over her, her panties were gone and her pussy was red and swollen.
I told her to tell me what happened, so she did and I came in my pants on the ride home.
Turns out she went in looking for my mom , but found my brother Walt and three of his buddies playing pool , so she had some fum teasing them when walt told her to take her dress of and let his buddies have a good look so she did just that. She said in less then ten min they took her up stairs to his room and they all fucked her and had them suck them off they even took pics of her doing it then my brother took off her high heels and had her jack him off with her feet till he came all over her nylon clad feet then he put her heels back on her just as the last guy came all over her bra covered tits they herd me come in so she dressed without cleaning up and we left , I felt her cum soaked body up all the way home then I had her tell me everything as I fucked her.
Turns out she is a nasty cum slut and has been doing cam shows for my brother and a few of her cower workers for over a year , At least now I get to watch.
If you like our story let us know , we love dirty nasty emails !!!



---
By Nuts4nylon on Saturday, December 29, 2007 - 2:06 pm: Edit Post

This is Nancy hope you like !!

---
By Silverwing on Sunday, December 30, 2007 - 12:01 am: Edit Post

Good story!! We need more like her!!Her body and legs are HOOOT!!!!!!



---
By Thunderbearr on Monday, January 07, 2008 - 11:54 am: Edit Post

I have always liked your pictures and this story adds another facet of your life in my mind! Very hot and I will be sending you some emails!