Please help support the Free Board by visiting our sponsors,
UPGRADE YOUR SMYW MEMBERSHIP!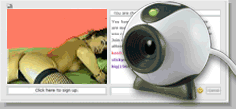 Swinging 4some in the Bahamas
---
---
Show Me Your Wife: Wife Stories: Swinging 4some in the Bahamas
---
By Studd on Wednesday, January 02, 2008 - 4:08 pm: Edit Post

I've written before about my ex, Karen, and how heavy we were into swinging during our marriage.Brief recap...Karen was gorgeous, with huge silicone tits, and a tiny waist! She loved dressing provacatively, and was dynamite in bed...not only with me, but with many men and some women!
She was attracted to me with the help of a 8" cock, and also a experimentive attitude towards sex. I loved to fuck and she loved to fuck...a match made in heaven!
On one occasion, we went to the Bahamas. We'd been having 4somes with other couples at this point and Karen always loved having another guy in bed with us because of her insatiable desire for cock.
The first day we were there, we wanted to enjoy the tropical heat and hit the beach. Karen wanted to wear her new bikini...barely 3 small patches that covered her legally. Because I always like to advertise my size to the ladies, I wore a bright red Speedo. As we walked along the beach, looking for a spot, a tight ass with blonde hair caught my attention at the snack stand. Fantastic, but we kept walking. Suddenly, Karen stopped and stared at this one guy that was laying with his eyes closed. He was displaying quite a bulge in his trunks that caught my wife's eye! At that moment, the blonde ass walked up behind us and was smiling,partially because Karen was staring(drooling!) at her husbands cock, and also because she liked what she saw in us. She intoduced herself as Allison and woke her husband, Kent, to meet him. We all sat in awe of each others bodies...Kent & Allison both stared at Karens barely covered tits while sneaking a peek at my growing cock. Allison was tight, and displayed quite a set of tits also, but what stood out was her beautiful face and wild, blonde hair...strippers hair!
We enjoyed each others company and planned to share a cab to one of the nearby restaurants later in the evening. As we walked away from them, Karen said, "I know what I'm having for desert tonight...his cock and her pussy"! I also knew that I wanted to fuck Allison awful bad.
While we were getting ready, Karen put on the garter belt that she always wears,along with black hose and black 6" fuck-me heels! She made it clear that she was going to fuck Kent & Allison, and I agreed by sliding into the tighest crotch hugging slacks I owned...
As the cab pulled into their hotel drive,out came Kent & Allison. Allison was wearing a latex mini dress that barely covered her ass. She also made sure her tits were almost spilling out of the top. Kent was dressed much like myself; displaying his tool for the girls to enjoy. Karen & I already made assumptions that Kent & Allison swung...you looked at them and just knew it!
After dinner and drinks, we were all feeling great. Allisons fingers walked along the bulge in my slacks. I could tell that Kent was enjoying the same with Karen. We grabbed that cab and headed back to our room and without saying anything, Allison & I locked our lips together and started groping. She pushed me back into a chair, dropped to her kness, ripped away her dress,pulled out my cock and started sucking my balls and slurping my cock! This woman was attempting on each swallow to get all of me in her mouth!!! She also had a stud in her tongue that was doing wonders to my cock. In the other room, I was hearing the moans of Karen...I knew her pussy waas being eaten by those sounds! Allison then got up, bent over the chair and presented that beautiful strippers ass for me! I tongued her for awhile before I had to fuck her!! She turned around and stared at my cock. She said, after I fuck her for awhile, she wants to see if I can get it in her ass, because she loves that! I started my slow rythmic movements, following by me driving my erupting cock into her like a piledriver!! All the while, I hear the sound of flesh slapping from the other room and know that Karen is getting a banging also. True to my word, I gently fingered Allisons ass. I pulled out and s-l-o-•••-y eased my cockhead into her tight, tight ass. I love this and gets me hot when I meet a woman that loves it also. Soon, I picked up speed and was pumping Allison in her ass like a madman! After changing positions a few times, I exploded...draining my balls into her till I felt the cum oozing out beside my cock. The noise in the other room was louder than ever. Karen makes a lot of noise when she fucks and Kents huge dick was nailing her good! Only when he pulled out to cum on her tits (Karen loved that!) did I see his size! We all got into the same bed and started telling stories to each other about our swinging adventures. Kent & Allison got into swinging last year when she got a job stripping (I knew she was a stripper!).They lived in Atlanta and swung regularly with another couple and a girlfriend of hers. When Karen heard that, her eyes lit up! Karen moved over and started stroking Allisons face, then kissing her. I knew that Karen was bi before we were married, but hadn't seen any since then. It got my cock hard once again as these two hot women statred eating each other. With that, Kent got behind Karen, and slid his long dick into her again. I hung my cock down and let Karen suck it while Allison licked her hole around Kents dick. This went on late. The next day, the four of us went back to the beach. The girls were tight with each other,kissing,groping. Kent and I watched as guys mouth dropped as our wives walked by. We spent the rest of that week with Kent & Allison, fucking and sucking each other! I found out later, that at one point during our week, Karen snuck away during an afternoon, with the idea she was shopping. She really was fucking a black guy that she met in a casino! Karen said he came on to her real strong and said he was hung "even more than you,Honey"!
I still see Allison & Kent about 4 times a year. She loves 2 cocks at once and still strips!



---
By Macho on Friday, March 14, 2008 - 8:35 am: Edit Post

VERY SEXY - WE LOVE IT