Please help support the Free Board by visiting our sponsors,
UPGRADE YOUR SMYW MEMBERSHIP!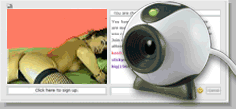 I was conned by hubby and his brother (pic's)
---
---
Show Me Your Wife: Wife Stories: I was conned by hubby and his brother (pic's)
---
By Aussie30scpl on Friday, February 08, 2008 - 11:52 am: Edit Post

My husband David and his brother Steve tricked me into letting them both take photos of me and both have sex with me together.

What happened to me was we were drinking at our house, David, his older and divorced brother Steve and myself. We started talking about dares and games of chance. One thing led to another and we were playing strip poker. Before the game began I ducked off into the room and changed into some nice pink lingerie, just in case I lost. I was feeling quit confident as both men were almost naked and I was still mostly clothed. David decided to raise the stakes for the next 2 games and state that as the next 2 games lost, the looser would have to pose for a picture for the others to keep. Being confident I agreed and subsequently lost the next 2 rounds straight and the two brothers took a picture of me in my pink lingerie. I decided to give them a good pose as I could see both their dickís straining through their undies, so I sat on the chest at the base of my bed with legs spread a little and uncovered one breast. Then I said is this a good enough pose for you two perverts, they smiled and Steve took this picture.




I no longer felt confident but vengeful as I was sure they had just cheated but I didnít know how. I told them they cheated and they both rejected the notion so vigorously I believed them. The boys wanted to continue as they both only had a pair of underpants on and I wanted to see them humiliated like I was with their picture they had taken for future.

I lost the next hand and the boyís applauded as I removed my top, I was excited, embarrassed, confused and horny all in one ball of emotions.

Now I told Dave and Steve that I wasnít finishing until I see some dickís. Dave laid down the rules and we all had to agree for the final hand. One winner and two losers. The losers must both strip off their underpants for the next hour and remain naked. As well the winner got to give both losers a dare to do within that hour they were still naked, but whilst the dare could be sexual, there was no sex involved in the dare.

I saw my chance and took it, and I claimed that I would deal to make sure they didnít cheat.

Within 2 minutes my husband had won the final round and his brother Steve and I were both removing our underpants nervously whilst checking each other out.

Dave started with his dares on Steve. He was to keep one hand on his penis and one hand on me for 10 minutes. This was embarrassing for Steve as he had an instant hard on after we both stripped that had stayed with him. So Steve put his left hand on his dick and his right hand on my left boob. Steve claimed that this dare was quit good so far. Dave got up and left the room for 5 minutes and reminded Steve that he had to keep one hand on his dick and one on me. Well it didnít take long for Steveís right hand to start to wonder or his left to start to pull. Steveís hand ended up venturing over most of my body but I didnít stop it as it was a real turn on watching him pull himself as he felt me.

His 10 minutes finished and it was my turn to be dared. I knew David would try and humiliate me like Steve but I didnít know how.

Dave dared me to lay on the bed on my back and allow Steve to take a photo of me, then allow Steve to touch and feel all of me for 10 minutes whilst I remained perfectly quiet. I agreed but reminded them both that if I was to remain quiet there would be no sex. They agreed and I laid on the bed and Steve took this picture.




Next Dave turned off the lights and reminded me to be quiet for 10 minutes whilst Steve felt me as he pleased. Well Steve did feel me all over as he pleased with fingers and his tongue both inside and out of me. I knew I should have said something when he ate me out but I was so horny if he did stick his dick in me then all I would have said was YES!

At the end of 10 minutes I was so turned on and Steve and I were naked and covered in spit on the bed and Dave walked back in naked this time and joined us on the bed. I kissed him and then I felt hands all over my body. I was beyond protesting and let both my husband and his brother take turns and fuck me at the same time. I was so horny by the time I stopped them to ask if I should be having sex with Steve, he was doing me doggy style whilst I sucked Davidís dick in front of me.

After about 2 hours of sucking and fucking I fell asleep with a brother on either side of me. I awoke a few hours later and went outside for a smoke. As I was sitting there Steve came out and joined me. I told Steve that we shouldnít have done what we just did. Steve asked if I enjoyed it and I said yes but I felt sluttish. Steve laughed and told me I looked sluttish doing it but that Dave had told him he had always wanted to watch you have sex with someone else. He also told me that Dave had told him that he was going to do his best to make that fantasy of his a reality last night. I said, ďso the bastard had planned this from the start.Ē Steve laughed and nodded. Then Steve put his hands on my boobs and said how about one more for the road. I looked at him and said why not, and then we went into the lounge room and had sex on the floor. Steve was great and we both came within 5 minutes. I told Steve we must both go back to bed before Dave wakes and finds us gone.

The following day when the boys asked if we were playing poker again I hit them both and said no way, they both confessed to cheating knowing that the outcome should end up with them both having sex with me together so long as one of them one. I told Dave that Steve told me he had pre planned this whole thing. Dave then asked me if I enjoyed fucking them both together last night or just Steve in the lounge room when we were supposed to be asleep. I blushed and shut up.

I later told Dave that whilst I would never have sex with his brother again I did enjoy the night and if he was interested in doing something with another couple I would consider giving it another go. Now Dave constantly asks me to ask my girlfriend Sally if her and her husband would like to come and play. I will work up the courage to ask her one day for him.

xxx
Rebecca
---
By Ann2u2 on Sunday, February 10, 2008 - 5:08 pm: Edit Post

PLEASE...sent Dave and Steve both to my house! I'd LOVE for my husband to be so accommodating.

Annie



---
By Aljaalkash on Monday, February 11, 2008 - 12:23 am: Edit Post

You are so hot! I can't blame them for wanting you! You've got this kiwi guy rock hard!



---
By Jessbilbo on Monday, February 11, 2008 - 10:32 am: Edit Post

What city are you guys in?
BNE here
---
By Aussieuncut on Wednesday, February 13, 2008 - 9:17 am: Edit Post

Fantastic are very believable story from a very beautiful sexy Aussie lady. Your husband and his brother are very lucky blokes and I'm glad you enjoyed yourself too. I don't believe it's slutty. If there's something you want to try, you should go for it. Otherwise you would never know. If you ever want to have another MFM threesome I'm in Sydney and experienced.
Great story.



---
By Attorneyman on Wednesday, February 20, 2008 - 11:10 pm: Edit Post

That story made me so hard! We want more.



---
By Mary_jo on Sunday, March 02, 2008 - 9:24 pm: Edit Post

i've fucked my brother



---
By Ann2u2 on Sunday, March 09, 2008 - 3:39 pm: Edit Post

I'm still waiting!!! Send them both to me when you're through with them


Seriously sexy story. My guess is more nice PTA moms out there (myself included) would give just about anything for a nice, safe adventure like yours.

Annie
---
By Ann2u2 on Sunday, March 09, 2008 - 8:16 pm: Edit Post

Brother-in-law is a little too close but I'd love to correspond with housewifes with similar fantasies.