Please help support the Free Board by visiting our sponsors,
UPGRADE YOUR SMYW MEMBERSHIP!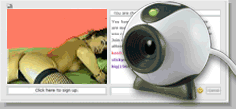 Camping in the hills
---
---
Show Me Your Wife: Wife Stories: Camping in the hills
---
By Watcher on Monday, July 13, 2009 - 4:23 pm: Edit Post

We had not been camping for a long time and My wife was wanting to get off of the farm for a break from the work. This time of year is much easier to get away as the animals have plenty of pasture and Ellen is ok leaving her dogs for a few days. I took four days off and we spent the evening before packing our truck with camping gear. Ellen was getting so excited that she talked me into leaving that night in hopes of finding a camp spot in the dark. Since it was dark driving Ellen stayed naked and played with herself the whole drive. She is a full time nudist on our farm.

By the time we pulled into the campground only the party people were still up. Some drunken young guys in their early twenties were walking down the gravel drive and I pulled up to them and asked if there were any spots left to camp. They were telling me that there was a few spots next to them because the camp owner put them on the far end so that they could be loud and not bother anyone. Hearing this Ellen leaned over laying her big tits in my lap and asked the guy if it would be ok for us to camp next to them. In the dark truck cab and with her leaning over like she was only her face was visible to the guys. Even so he saw her blue eyes and long red hair and invited us to cam next to them and hollered ahead to his other friends that they were going to have company.

The small group went to stand by the spot so that we could find it. I drove slowly to a spot where I could turn around and head in their direction telling my wild slut wife that she should at least pull on her g-sting of something. She had been drinking the whole trip and had her pussy so horny that she wasn't about to put on clothes. She said well they are about to get a lesson in hot wives.

Two of the guys were waving us in and I could see their camp next to us. it was very cool with lots of twinkle lights and lit palm trees sitting around the campfire. They were stunned when Ellen got out naked! I just let the stand there with their jaws hitting the floor and asked if they would help us get the heavy stuff out of the truck. Ellen smiled and got in the back and bent over dragging the cooler onto the tail gate. She is the hottest show off there is and made sure to point her hot pussy right at the young guys and the were quick to help with the cooler. they were the last camp spot in the park and we were the nest to last spot so it was very private.

We had so much help getting set up that it took only ten minutes and all was well. the guys were going wild over my wife and I told them to enjoy! they pulled her into their camp and started giving her shots and drinks with names I had never heard of. Of course they kept my cup filled as well. There was 6 guys and they said that they were on a boys weekend from girlfriends and wives and jobs. By ten thirty we were pretty intoxicated and Ellen was letting the guys play with her body. She was kissing and sucking and getting fingered constantly. As of yet no one tried to put his cock in her pussy but I knew it was just a matter of time.

I was right no more that ten minutes later one of the guys had her bent over the picnic table pumping her pussy hard. He must have been ten years younger than Ellen and he really fucked hard. She was telling him to cum in her hot pussy and the others were watching. She was telling them to get closer and watch. They did. As soon as the guy unloaded a very large load deep in her another took over till all six had pumped her pussy full. It took nearly an hour and she was put on top of the table for the last two. Ellen slid off and stood there leaking a gallon of cum and pissed. She let it go and giggled as they watched her hot pussy gushing. Another round of drinks and high fives and they were starting to play with her again. Ellen is always ready for cock and they guys were learning that.

I let them have her after midnight and 3went to bed. Ellen knows that she can do anything that she wants and spent the night with the guys. The next morning, me, the old guy, woke up first as usual. I could see there camp between the trees and brush and no one was moving. After I go coffee on I made my way over to wee what was going on. Two guys were out in lawn chairs passed out. the big tent was unzipped and inside was Ellen and the other four guys all naked. One was spooning her and his cock looked to be very fat where it entered her pussy from behind. He was the only black guy there so it was no wonder that she wanted his cock in her puss to sleep with.

He was a little older maybe about Ellen's age and a little fat. Everyone was snoring. With the tent open there was hundreds of gnats hovering around my wife's very wet and hot pussy. She was covered in dirt as if the guys rolled her around on the ground all night long. Sand dirt and leaves were all over her especially in the wetness around her ass and pussy. I almost chuckled because she looks like that every day on the farm. I went back and started a large skillet of bacon and eggs.

Two cups of coffee and other campers walking around the camp later and one of the guys stood up in their camp. I watched him looking down in the direction of the ten opening and I knew that he was watching my slut wife fucking the black guy. I waved at him and he sheepishly walked around the trees and brush to my camp. I told him to get some breakfast and he shook his head at me. He just could not understand how I could be so casual about my wife fucking six guys all night long. I filled him in on her wild life and that she needed times like these or she would go crazy out on the farm.

After he ate he went back and sent others over for some food. finally it was nearly noon and everyone was in our camp and Ellen was looking tired and very dirty. She ate and chugged down lots of iced tea and fell asleep on a fold out chair. passes by could see her and we made sure that they had a good view for fun. Every once in a while some older boys would peek through the bushes and the guys would give them a show by putting things into Ellen's hot loose pussy. finally they pushed a beer bottle in her pussy and only an inch of the neck was hanging out, so they left it there. The guys were watching it jump as her heart beat. They thought that it was the most incredible sight they had ever seen.

We all decided to take a walk and grabbed up some beers. Leaving Ellen laying on the low chair we headed down the long gravel road to see who we might meet. we saw the older boys that had witnessed the beer bottle insertion and they pointed and hid behind some trucks and cars till we passed. we knew that they were going to go and see were the hot little slut was while we were gone.

We found two girls camping along the creek. they were already plastered and slurring their words as they invited us in to have a drink. We found out that they had graduated from college recently and this was their party to themselves. They were fun and we had a great time but after an hour we could tell that we were not going to get any pussy from them and headed back to our camp and Ellen's horny ass. I was in the lead and the others were joking about the two girls and what they would look like naked. I came around the truck and there the two older boys on their knees in the dirt next to Ellen's up turned ass. They had the bottle out of her pussy and was pushing it back in when they saw me. They jumped and ran like they thought that I was going to shoot them.

She was still passed out but moaning some and moving her ass around as if wanting some action. the kids were out of site but the bottle was now2 in her ass not her pussy. If Ellen was any other woman I would get mad but I knew that they had fun and she did to. She roused up hearing us and asked what we had been doing to her ass. we said that we had just gotten back and she laughed and said that she must have been dreaming and got up. The beer bottle hung between her tight ass cheeks sticking out behind her.

she asked if it had been there all day long. we told her that it had. She said that she was hungry and the guys all told her that they would do supper for us. We looked through our drinks and decided to stick with beer for a while. Ellen walked out onto the camp road looking like a wild animal with all of the dirt and cum that was ground into her body. She stood there sipping beer with the guys. The dark brown beer bottle was still in her but as her hole loosened more it hung lower. Every time it slipped out she used her dirty little fingers to push it right back up and wiggled it around moaning and closing her eyes.

This if only the first day of our three day trip. would you like to read about the rest?



---
By Action_man_uk on Monday, July 13, 2009 - 7:07 pm: Edit Post

love this girl!!



---
By Firemen on Wednesday, July 15, 2009 - 9:32 am: Edit Post

Yes way not I love camping also.



---
By Watcher on Monday, July 27, 2009 - 3:52 pm: Edit Post

Ellen and the young guys were playing like kids on a playground, running after each other, teasing, grabbing her big muddy tits and muddy ass and flirting. One would sneak up behind her and grab the beer bottle hanging lower and lower out of her ass and shake it and she would spin around and try to smack him. Another would toss some mud that he had scooped up from the wet road and toss it on her and she would run after him. A few minutes later another would move up behind her and stick his hard cock between her dirty ass cheeks and hump her as if they were two dogs fucking right in the muddy road. By dinner time she was very muddy, the beer bottle had been pulled out and lost and they all were getting pretty drunk. One lady several camp spots down had commented that she should have picked a spot farther away but we noticed that she was constantly interested in Ellen and the boys.

While more and more were having fun teasing and getting to know my slut wife she was getting so horny I knew that something was going to get nasty. Ellen has never had to hide sex of any kind because she has always been able to fuck anything. Now that the shadows were getting long she had been sneaking out into the shadows with different guys for quickies. She was letting the guys put things into her hot dirty pussy and let one guy's big long haired best friend mount her right in the bushes to prove how sexy she is out on our farm. The guys were completely blown away by her. They asked question after question about does she always get her tits and ass muddy like that and does she really stay naked no matter who or what wants her hot ass.

Every hour I told a little bit more about she and they were insatiable for her as pussy and big dirty tits. Everything was great till she finally sat down and told them her ass and pussy were getting sore. It was nearly dark and the guys had a nice fire and some burgers so we all quieted down and ate. Ellen and the oldest guy were sitting by themselves with her on the muddy ground and her pussy leaking a puddle of cum out of it. He kept asking her questions and I knew that my little slut never worries about telling the truth and soon the guy's eyes were wide a saucers as he learned about my hot littel farm slut. Soon they disappeared off into the woods with his friend again. Others saw them and wanted to follow and I told them to hold off till the next day as Ellen really was tired.

We all heard her and her fat cocked lover grunting and squeeling off in the dark woods as they fucked.



---
By Watcher on Monday, July 27, 2009 - 5:44 pm: Edit Post

It was a long time later and she still had not come back to the camp. The guy was back and had passed out from to many shots so I went to see what Ellen and his hairy friend were up to. When I found her she was laying on her stomach with her legs spread apart wide and her arms out on each side. She had passed out covered in dirt and mud lying like that. The dog had sniffed her out for me and he was hiking his leg to mark his territory when I walked up.

If it wasn't for the big dog I would have never seen her in the dim light. After he marked her I got closer to see if she was ok. She was panting and when I touched her ass she hiked it up for what ever wanted it. My farm slut was just fine but apparently passed out from too much drink and lack of sleep. In the full moon light there was something black sticking out of her loose bubbling wet pussy. She was like an open door because both holes gaped loosely and were leaking cum. I was afraid an animal had crawled into her and quickly reached down grabbed at it and pulled. It kept getting longer! By the time it came out and I was able to throw the heavy thing I realized that it was only her toy rubber snake! Ellen loves to shock and freak people out and had apparently brought her toy rubber snake in hopes of having kinky fun but then passed out. It gave me an idea! I quickly found the now muddy and dirty snake and pushed inch by inch of the huge thing back where it had been and then covered her dirty body up with more dirt and leaves. She felt it and ground her pussy into the ground as I pushed it in. I fixed it so that only her ass and the wide gape between her muddy legs showed in the moonlight. I looked down and it was perfect. The huge black snake was hanging out and would surely scare the guys so I went back to get them.

As soon as I entered the camp I met the park ranger. He asked what I had been doing and the guys all looked scared. He said that someone had called the park system telling them that there was a nude woman in the camp and he was there to check on it. I answered that I had not seen a naked woman but if I did I would surely keep her to myself and laughed. The guy was not amused and he sternly talked to us for a long time. I was worn out by the time the guy drove off. Sitting in a chair we all chugged a beer. I told them that Ellen had gone to bed so that we would not create another problem before morning. The problem was that I fell asleep in the chair before I could go get Ellen up and take her to our tent! The next morning was very memorable and strange!



---
By Watcher on Thursday, August 06, 2009 - 2:45 pm: Edit Post

I woke up to loud barking and Ellen calling to us. It was not quite light yet and I guessed it to be around 5 AM. Two of the young guys were quick to follow the sounds and when I caught up they were chasing a very large wild dog away from Ellen's horny ass. She said that she woke to a hot tongue licking her puss and she felt the rubber snake being pulled out sometime in the night. She said that she was very drunk and involuntarily raised her ass up out of the mud and was soon getting her pussy fucked hard. as soon as the fat cock in her pussy came she fell back to sleep. The next thing she knew was when the dog started biting her ass. She said that he acted like he wanted some of her hot pussy but every time she offered it he bit her then backed up and barked then bit her again. she said it wasn't a vicious bite but it seemed like he was trying to get her up.

Ellen was shaken up a little and told one of the guys to check out her dirty ass to see how bad the bites were. There was no broken skin but many deep teeth marks all over her down to the entrance to her loose pussy. The more she talked about the attack the more horny she got. Go figure. Later in the day we found out that there was a lot more to the story than she first let us know about. It was much more intense and kinky.



---
By Watcher on Monday, September 14, 2009 - 3:24 pm: Edit Post

None of us had slept much so we laid around a lot that morning. Jen gave a guy a blow job while his big dog licked her and tried to get in on the action. She had the strongest sex odor I had ever smelled as she laid around napping and the swarm of bugs around her nasty ass and pussy must have numbered in the hundreds. It is not unusual for my slut wife to act like this on the farm so I joked with the guys as we sat recouping from staying up to late the night before.

Jen and the big dog slept in the dirt under a tree and her pussy must have enticed every flea and gnat the dog had on him. She never even noticed them when she finally woke and walked around us with her dirty body loosing bits of leaves and sticks as she moved. Her hair was full of dirt leaves and sticks like she was a creature from the wild.

Everywhere she went his dog followed close with his nose stuck in her ass. The guys teased her telling her that it looked like she had a new boyfriend. She loves dogs and horses and they played together all morning. The guys even started calling her as if she was his mate telling her to sit beg and roll over for drinks. my nasty little slut played along and got into it even getting on hands and knees by their chairs so that they could pet her ass and stick their fingers into her pussy. Only two guys were still there after lunch because they had to drive home and go to work the next day. Jen and her buddy were running around everywhere even though people were still camping on the other end of the campground. She was feeling the drinks and getting very horny letting her boyfriend go for it often. We three sat and watched the wild sex and they were still getting to know how things work on the farm.

It was dark before only one other group was left camping leaving Jen nearly the whole place to get a big cock in her puss.



---
By Ncbikers on Friday, December 04, 2009 - 1:23 pm: Edit Post

I just you don't have pic's of all that