Please help support the Free Board by visiting our sponsors,
UPGRADE YOUR SMYW MEMBERSHIP!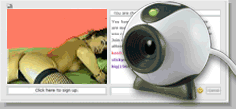 Farm slut back outside in the sun.
---
---
Show Me Your Wife: Wife Stories: Farm slut back outside in the sun.
---
By Watcher on Sunday, April 04, 2010 - 1:15 am: Edit Post

What a cold winter we had! Ellen usually hangs out naked even on warm days in the winter but this year just killed all of the outside fun. Some women were just born for wild sex and that is my kinky nudist farm wife. Ellen has been horny since she could first squeese a cock in her flaming hot pussy. she tells everybody that she was masturbating since she could walk.

By the time we met and she was out of school she had so many cocks that her teen pussy was as loose as an older woman that had 6 kids. She grew up taking baths with her dad and brother and swimming nkaed in the creeks and ponds. she said that it was always exciting and she still likes to play with them every time they stop out to see her. being a full time nudist it is easy for all of our family and friends to stop by for a quickie.

You have never seen so many black men out on the farm as you can on a normal week with Ellen. I worked today till noon and came home to three black guys fishing down at our pond and my naked slut wife serving them beers and blowjobs. I didn't let them know that I was home and watched as the black guys took turns massaging her big tits and skinny ass while she flirted and sucked at their cocks haning out of their pants.

Ellen lets her boyfriends do anything that they want with her as long as it ends up with her getting their black cock in her ass. She loves black cock in her ass! I didn't know it yet but the three men had already fucked her all morning and they had just put their clothes back on and went out to the pond to recouperate. My horny slut was bent over sucking one tall guy and he had bent over and grabbed her ass cheeks with both of hie huge hands pulling her pussy wide open. his fingers slipped into her loose already ravaged hole and he was pulling it hard. She kept on sucking his long cock and he kept pulling her as if he was trying to split her right down the middle. I could see her loose wet pink insides about a foot deep. Before I went to work that morning I woke up to the bed shaking and her wimpering. I pushed her black lab off of her so that I could get some of her used wet pussy with my morning wood. It seems that even in the morning and in our own bed I still get sloppy seconds. She will fuck anything and does a lot! I noticed that she needed a shave. I could tell that she was clean shaved now. She gets off on letting her boyfriends shave her pussy and ass.

She was about to be split in half buy the huge hands that were pulling her appart when the one on her other side called out that he had caught a fish. Ellen backed off of the huge black cock she has sucked down her throat and the rest watched as he pulled the fish up into the brush along the bank. The fish got caught about six feet out and the guys looked as if they were going to cut the line. My slutty hot wife hollered at them laughing and sank naked into the mud and worked her way out to the line caught in the weeds. she quickly sank to her slutty ass in the cold mud and the guys were teasing her about getting their pink pussy dirty. She was on horny and showing off as she reached down into the mud and dug a big handfull up and splasted it over her tits letting it run down her chest and drip from her nipples. I realized just how skinny she had gotten lately. Last fall she weighted about 128 but she had lost about 15 pounds since then. she says it is because of the long black cock that she rides that keeps her skinny. She does have some tight stomach and ass muscles but her slutty pussy and ass hole are always as loose as can be.

Finally she pulled the line free of the brush and the guy realed in a big bass. In just a few minutes of easing. she had sunk so deep in the mud that her ass was out of site and her big natural 34DD's were sitting on the top of the black smelly slop. The black guys were joking and watching her as she struggled to get out. Being red headed she is freckled and pale skinned so the black mud looked pretty kinky as she sank into it deeper. The guys just laughed and watched as she splashed the mud at them telling them to give her a hand.

In only a few minutes she had sank from mid thigh down so deep that her big tits were starting to be pulled umder by her body. Only her arms, shoulders and head was showing a few minutes later. The men teased her telling her that they were going to leave her to the snakes and turtles and grabbed their stuff and turned and walked to the house. I hid in the thick brush along the woods watching her. Now only her head and arms stuck out. I knew the area where she was sinking because I had filled it up last fall with some soft dirt from the barn lots and knew that she should be hitting bottom with her feet about now.

To my surprise the guys actually got in thier car and looked as if they were going to leave. Ellen had stopped sinking but only her head and hands were sticking up out of the cold mud. she was calling the guys names and telling them that if they didn't help her she was never going to fuck them again. They even started the car and backed up! My nasty slut wife was getting some mud in her mouth as she tried to swim her way out of the deep slimy mud. I was about to come to her rescue when the guys all jumped out and brought a tow strap from their trunk. One tossed the strap to her and she pulled. He did not help and let it go with her telling them that she was getting cold. The guys were teasing her and they all decided to warm her up by taking a piss in the mud around her laughing. She laughed and told them to hurry up, she was freezing.

They all shot heavy streams around her head and arms. She yelled at them but I knew that she loved the kinky attention. Finally they pulled and she slowly crawled out and onto the grassy bank. Seh looked like the monster from the black lagoon. They all had to run from her because she was tryig the get them muddy. Her big 34 DD tits were slinging mud everywhere as she ran after them. The guys ran to the house and ellen called them names as they jumped into their car and left honking. Ellen's body looked so nasty covered in black shiny mud that I had my cock out jacking off. She must have weighted twice her normal weight and when she slipped and fell forward onto her hands and knees I could see her loose used pussy leak out a thick glob of mud. Her pussy was stretched out so much that she was full of it. She started pissing and stayed on hands and knees. Our two neighbor mixed breeds ran up sniffing her nasty pussy and ass. She heard them comming and giggled at them as they fought to see which one would get it first.

They were not sure about their favorite puss covered in mud but when she arched her back and spread her ass wide open her slopy hot pussy feel open a foot deep. Her strong scent of sex rolled up and out and they seemed to forget how nasty she was and couldn't resist that hot pussy gaping wide for them. She reached back fingering herself till one of them took the hint. Our big black labs and most of the neighbors dogs come to see her every day when it is warm out and she is giddy as a kid when they play.



---
By Nqsensualgent on Wednesday, May 05, 2010 - 10:58 pm: Edit Post

WOw!



---
By Watcher on Tuesday, May 11, 2010 - 2:57 pm: Edit Post

It has been nearly a month and Ellen contracted an infection probably from the mud in the pond that ended up deep in her pussy. After the doc inspected her with a strange grin he prescribed some antibiotics then told her that she could put her clothes back on with a smile then said, "Now you need to slow down and let the antibiotic work so take it easy out there on the farm,"

I knew that he had seen dirt and probably lots of sperm floating in her hot wet pussy when he inspected her. Her boyfriends heard about her sick pussy and stopped coming over except for two older guys. Horny Ellen let them fuck her ass and she gave them blow jobs for the next ten days.

I could not remember a longer time without a cock in her pussy! Two weeks ago she was healed and horny as ever. As I was leaving for work I found her bent over with a black guy's cock in her pussy out on the patio. I had let him stay the night because he lives 40 miles away and I didn't want him to drive home after drinking to many beers. He looked up at me smiling and said that her pussy was hot as ever. He pulled his long black cock out and a thick long string of cum hung from it as Ellen hugged and kissed me goodbye.

As soon as I took a step towards my truck she was fucking him again. I noticed that there was grass stains on her knees and elbows as well as both of her big tits being dirty so I knew she had already been out in the yard fucking before I woke up.



---
By Watcher on Tuesday, May 11, 2010 - 3:10 pm: Edit Post

That evening when I got home everything was back to normal. some bottles were laying in the yard and Ellen was laying in the grass with her two big labs. Who ever she had been fucking had already gone home and she was taking a nap in the warm sun in the grass. I walked up to check out her hot pussy and the dogs wagged their tails as I got down close to inspect her hot used pussy. It was loose used and leaking sperm and they took a look with me. They took over the job of inspecting and took a lot of long loving wet licks.

She began to moan and get horny again as she slowly woke up. I had stepped back to watch the three. Ellen reached down between her legs and held a head tight. he licked and she spread herself wide open for his long hot tongue. It was not long and she was on her hands and knees getting it deep! Not to be discriminatory she gave it up again a few minutes after catching her breath from the first.



---
By Dirtsailor on Tuesday, May 11, 2010 - 4:12 pm: Edit Post

Watcher, your e-mail doesn't work. would you e-mail me please? thanks!