Please help support the Free Board by visiting our sponsors,
UPGRADE YOUR SMYW MEMBERSHIP!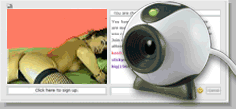 First time sharing w/pics
---
---
Show Me Your Wife: Wife Stories: First time sharing w/pics
---
By Rumco on Monday, June 14, 2010 - 4:42 pm: Edit Post

We're just an everyday average married couple - I'm Bob and my wife is Carol. A little about us ••• I'm white,49,6',stocky build with a very ave. cut cock and Carol is East Indian heritage,42,5'1",curvy 160,36D breasts and has gorgeous full, pouty lips made for sucking cock which she is very talented at! Here's a pic of her titties which drove a new guy wild recently.


We live in Winnipeg,Mb and often vacation in Detroit Lakes,Minn. which is where our adventure took place. We had met a guy online from Fargo,ND who planned to meet us at the cabin we had rented for the week. We arrived, unpacked and had a few drinks to relax us. Even tho we had talked about sharing numerous times this would be our first time actually enjoying the excitement of playing together. My cell rang and of course it was John, BUT he was calling to say that he couldn't make it as some emergency had interrupted his plans to get away. We decided that since we were here, hundreds of miles away from home - no work, no kids .. what the heck - let's go for it.
We decided to hit one of our fave spots in D.L. Since Carol was dressed to thrill and already had a little buzz on (from the drinks & the excitement) we decided to enter separately and see what happened. She went in first, grabbed a booth and I followed but went to the bar for a drink. By the time I spotted her 2 mid 40's guys had already sat down with her - one on each side. Have to admit, she was looking hot and they weren't shy to show their appreciation. I watched as they talked, laughed and the guys (Rob & Mark) seemed to get closer to her slowly but surely. Soon as a slow song came on Rob pulled Carol to her feet and headed for the dance floor. Instantly he had her tight up against himself and I'm sure he felt her big titties pressed flat against his chest. I watched as one hand slowly dropped lower until he grabbed one of her round booty cheeks. Carol didn't object and put her head up to his and quickly kissed him on his lips. That was too much for Mark who was also watching very closely. He cut in and carried on where Rob had left Carol except he had a hand on each of her cheeks. I decided to go over and introduce myself to Rob who was still gazing at Carol with lust in his eyes. He was shocked at first til I explained our plan.
Shortly after the 4 of us left the bar. Mark drove his car while Rob rode with Carol and I. And what a ride it was. All I could see in the rear view mirror was Rob trying to get at Carol's titties and she kept telling him to wait until we got to our cabin. BTW I was hard as rock the whole ride home.
I went to the kitchen to mix drinks and by the time I came back both Rob & Mark had a hard nipple in their mouths.


I put the drinks down and dropped my pants - I had to release my throbbing cock. This was the hottest scene I'd ever witnessed. MY wife with 2 guys both wanting to fuck her so bad or so I thought. Mark decided that he wanted to taste Carol's freshly shaved pussy.


While he was slurping up her juices Rob couldn't get enough of Carol's tits - he'd go from one to the other and back again and again. Found out after he had a real fetish for breasts and dark aerolas - he was in heaven. Mark on the other hand wanted to fuck Carol sooooo bad and couldn't wait any longer. He raised up and slid his long, slender cock into her very wet pussy. There was my wife ••• one guy fucking her, one guy sucking her tits and me ? I walked over to the bed and she took my hard cock in her mouth and sucked like never before. Mark grunted a bit, came in her pussy and rolled off Carol. Being the good host I offered her wet lovehole to Rob next but still all he wanted was to suck, lick and nibble her big tits. Time for something new for me then I decided. "Sloppy seconds" The silky feel of her pussy was something I'd never felt before - having her tunnel lubricated with another man's cum - what an incredible pleasure. I didn't last long and shot the second hot load into Carol's VERY wet pussy
Rob still didn't seem to want to fuck Carol LOL. Maybe next time. The guys had to leave right after cuz their wives were waiting for them back their hotel. Wouldn't you know it. They're from Winnipeg also, we gave them our # and hopefully we'll hear from them again. One thing I know for certain. Now that we've experienced sharing, we are gonna do it all over again - SOON !!!
---
By Fiesta on Saturday, June 19, 2010 - 8:10 pm: Edit Post

Nice pussy



---
By Mrslapher on Sunday, June 20, 2010 - 1:25 pm: Edit Post

lovely!



---
By Clyjp on Thursday, July 29, 2010 - 6:27 pm: Edit Post

Was your wife always ok with getting fucked by others or you had to do some convincing? If so how did you doit?



---
By Rumco on Friday, July 30, 2010 - 9:38 pm: Edit Post

She wasn't "always" ok with the idea but the more we role-played using vibrators fantasising that it was another guy with us, the more she desired to have another man join us for real. Of course I couldn't wait to see her get pounded by another guy and believe me it was AWESUM to finally watch it happen.



---
By Deacum on Monday, September 13, 2010 - 3:17 pm: Edit Post

She sure is fuckable. Nice tits,ass and pussy. Wish I could fuck her.



---
By Rumco on Saturday, September 18, 2010 - 1:46 pm: Edit Post

Deacum, Where you at - you never know,eh?



---
By Sexfinder204 on Sunday, July 13, 2014 - 6:31 pm: Edit Post

Hi how's it going? I'm in Winnipeg, is she available? eguiboch@escape.ca



---
By Rumco on Sunday, October 26, 2014 - 5:26 pm: Edit Post

Sexfinder204
If still interested in perhaps meeting please contact us and let's see what happens.