Please help support the Free Board by visiting our sponsors,
UPGRADE YOUR SMYW MEMBERSHIP!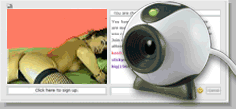 Hubby's poker night
---
---
Show Me Your Wife: Wife Stories: Hubby's poker night
---
By Sso on Thursday, July 22, 2010 - 11:28 pm: Edit Post

I know this is going to be long but it's the only way I can tell it.
My husband is part of a small group of guys who get together every second week to have a few drinks and play pool or poker depending the venue. My hubby is the oldest in the group at 48 and the other guys are between 28- 40. Scott my husband knows the other guys from surfing, so they aren't really part our usual circle of friends. Two are married, two are still single and the other guy lives with his lady. When they have their get together, they usually hire a hostess for the night (they all chip in) and from what Scotty tells me, some of the hostess's will provide an "extra service" for those that want to pay a little more (yer right, what red-blooded male won't go for this). Anyway, a little while back, it was Scotty's turn to host at our place but just before the guys arrived, the hostess phoned to say she couldn't make it. The guys turned up and were pretty disappointed to find out there wasn't going to be a hostess and were complaining about having to get their own drinks (typical) and that was going to be a hassle when they were trying to concentrate on their game.. Personally I was thinking that a near-naked hostess might be more of a concentration-breaker but chose to keep that to myself.
I grabbed a bottle of wine and a book and was retreating upstairs when one of the guys called out to me, "Sandy, don't want to earn yourself some extra cash do you? You can keep your clothes on." One of the other guys called out "or not". I turned to them on the stairs and poked my tongue out and wiggled my ass at them. That got a few cheers and wolf-whistles and I overheard one of the guys comment "I'd love to get a look at those tits" and they all laughed. I got that tingling sensation in my tummy thinking that at 45 I could still be appreciated. I'm 5'8'' 135lbs, curvy with 36DDD titties (my best asset). I'd been reading for about 30 min when Scotty stuck his head in the room and asked if I'd come down and help with the drinks and nibblies. I told him to give me 10 minutes and I'd be down to help. I'd already slipped into a bed-gown ready for bed, so I needed to get dressed again so I as walked into our robe, I thought what the heck and decided to dress real sexy. I put on a sexy lacy bra that Scotty really loves, a fairly sheer purple button-down top, a tight black lycra skirt, fish-••• stocking and high-heel shoes. As I looked in the mirror, I thought "not bad for an old tart".

It had taken about 20 minutes to get dressed and put on fresh make-up and as I walked down the stairs, Scotty told me that he thought I wasn't coming down. The other guys gave me appraising looks but didn't comment. I did notice one of the guys lean in close to his mate and whisper something and they both laughed. (I hoped it was complimentary). Over the next couple of hours, I ran around getting their drinks and nibblies and being a good hostess and it being a Friday night, I certainly hit the bottle as well. At one stage, Scotty came into the kitchen as I was getting fresh drinks and he came over to me and undid 2 buttons on my top to expose more of my titties saying "we may as well give the guys a bit of a glimpse". He then slipped his hand under my skirt and discovered I wasn't wearing knickers. No real surprise there, because whenever we go out, Scotty loves me not to wear them. My skirt being lycra and clingy, stayed where he'd left it, almost exposing my ass and pussy. In actual fact, there was almost flesh showing between my skirt and the tops of my stockings it had ridden up so high. When I went to pull it down, Scotty said to leave it as I looked real sexy and the guys would enjoy it. He went back to the gaming and I followed him in with the drinks I'd gone to get and my "womanly charms" almost on display. I noticed all eyes were on me as I bent over to place the drinks on the table. I knew that my top was gaping and that that the guys now had a good view of my cleavage and titties clad in the lacey bra I had on.



---
By Sso on Thursday, July 22, 2010 - 11:49 pm: Edit Post

I fixed the drinks for the guys and took turns standing very closely behind each of the guys pretending to be interested in the "hands" they were playing but secretly enjoying the positive attention and comments I was receiving. Graham one of the guys won that hand the first for the night while I was standing beside him and he claimed I had brought him some luck. With that, he reached over and patted my ass and let his hand linger a little longer than he should have done. When he didn't get objection from me or Scotty, he decided to press his luck and rubbed my ass "for good luck" as the next hand was dealt. Graham happened to win 4 of the next 5 hands and had his hands all over my ass at every opportunity. I must admit though I was getting more than a little horny by the attention and the alcohol I had consumed. Brad one of the unmarried guys hadn't won a hand for ages and asked me if I could give him some luck so I went and stood by him and he put his hand on my ass (for Luck) but let it slide down to the top of my leg and gently squeezed it as I leant against him. I was definitely getting aroused.
Unfortunately I didn't really bring Brad any change of luck. I went back to the kitchen to get some beers and was bending over from the waste. I knew that my ass and pussy was exposed but as I was alone in the kitchen I didn't care. Suddenly, I felt someone rub up against me from behind and got that much of a fright, I banged my head on a shelf in the fridge. Graham had snuck in while I was head down ass up and I didn't hear him. He apologized and as I turned around, he reached around me and grabbing my ass pulled me to him and I could feel his hard cock press against me. I was momentarily shocked , standing in my kitchen with a can of beer in each hand and in the arms of a man I'd only met that night with his hard cock pressed up against me while he slid his hands up my skirt and squeezed my ass. Graham whispered to me "I was wondering if there were any knickers. So Scotty's in for it tonight ?" I eased myself past Graham and as he let go of my ass, he slipped a hand in my top and squeezed one of my boobs as I walked off. Graham walked back into the room behind me with a big smile on his face and nothing more was said. It was only a short time later that the guys all left. As Brad and Graham left, Brad asked for a goodnight kiss and I gave him a peck on the cheek. Not to be outdone, Graham said "where's my kiss goodnight?" As I leant over to kiss him on the cheek, the cheeky bugger slid his hand up my skirt in front of Scott and they both had a good laugh.
After the guys had left, Scott and I had a nightcap before going to bed and I told him about Graham sneaking a peak at my ass and pussy as I was bent over in the kitchen and how he'd rubbed up against me and copped a good feel of my ass. We were both really worked up and Scotty told me how hot it was to see me dressed so sexy in front of the other guys. He said his cock was beyond hard when Graham and Brad were stroking my ass and leg. We then raced up to bed and fucked like we hadn't for years.
The next day, Scotty and I talked about the night before and we both got horny and he fucked me on the kitchen table, again something we hadn't done for years. As he was fucking me, he told me how he wished I'd let all the guys get to see my tits and pussy and what he'd have really loved to see was the guys getting a good play with my body. This got me very hot and I had an intense orgasm just imagining all their hands over my body. Scotty knew how aroused I was and kept telling about how he'd love to see me playing with their cocks and sucking and fucking them. I was so turned on that I had a silly grin on my face as Scotty shot a load of cum in me which put me over the edge again. A little while later Scotty walked in with $500 that had been put together for the hostess and told me that it was mine. I told him to use it to buy me something really nice.
Will follow up with more later.
Sxxxx



---
By Nqsensualgent on Friday, July 23, 2010 - 2:07 am: Edit Post

Nice to see that some wives are willing to play with their hubby's friends & enjoy it.



---
By The_watcher_36 on Friday, July 23, 2010 - 2:49 am: Edit Post

Sounds like you had lots of fun sweetie. Hubbie likes to share me with his friends (or anyone else for that matter). Just wait till you go to the next level



---
By Hardnaroused on Sunday, July 25, 2010 - 12:55 pm: Edit Post

love to hear more of your experiences. my dick is hard as stone