Please help support the Free Board by visiting our sponsors,
UPGRADE YOUR SMYW MEMBERSHIP!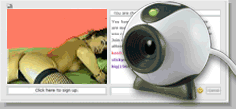 Lost a bet with wife
---
---
Show Me Your Wife: Wife Stories: Lost a bet with wife
---
By Wife2share2006 on Friday, November 05, 2010 - 11:40 am: Edit Post

My wife and I are swingers. We meet couples, single females and males. We prefer meeting STRAIGHT white males for her to play with and me watch and take pics. A couple of weeks ago we made a bet that I lost. So I had to arrange for several single guys to come to our house and play with my wife. (I think I'll "lose" more bets like this!). She didn't want them all at once, she wanted them one at a time. So I got busy finding these guys.


I explained to each of them, that they could come over, but had to be gone within 2 hours. This was going to be fun!
The first guy got to our house. We chatted for awhile, then I got up and went in the other room, to let them relax. No sooner than I had left the room, my wife was reaching for his cock. (That's my girl!) Within a couple of minutes I heard her moaning. I listened for a few minutes and stroked my hard cock, trying to picture what they were doing. When I walked into the room, they were both naked and he had her ass propped up and fingering the hell out of her pussy. His cock was hard and throbbing at the site of my wife. After short time, he flipped her over and slides his cock into her. She looked at me with a loving thank you look. He gave her a really good fucking, came on her tits, got dressed and left.


We had about 30 minutes before the next guy was supposed to be here. She came over and sucked my cock, then sat down on me and told me how much she enjoyed that.
The next guy showed up. Basically the same thing happened. Only this guy gave her pussy a tounge lashing that made her see stars! He then fucked her on her back for quite awhile. He then rolled her over doggy style and really pounded her pussy and grabbing as much ass in his hands as he could. While he was fucking her from behind, he couldn't keep his eyes off of her ass. She told him that she wanted him to cum on her face, so when he was ready to cum, he rolled her over really quick and shot his cum all over her face. This guy had a lot of cum. Neither of us had seen so much cum. He literally covered her face with his cum! DAMN THAT WAS HOT!


We had 6 guys over that evening. We had partied with all but the last one. I had been talking to him on line for several weeks and he seemed like a nice guy, so we invited him over for the grand finale' for the night. We chatted for awhile out on the sofa. I saw my wife kind of rub his cock thru his jeans. You should have seen the look on her face when she felt his bulge. She couldn't get his pants off quick enough. When she reached into his jeans and pulled it out, she could get her mouth on it fast enough. We had seen a pic of him and he looked above average in size, nothing like this big stump of a cock. She couldn't get her hand all of the way around it and couldn't fit much in her mouth. Her lips were really stretched around this big piece of man meat! She was wondering if she would be able to handle this cock in her pussy. Fortunately, the guy knew how to use his tool without hurting her. It was so exciting to see her grab his cock, straddle over it, aim it at her pussy and slowly lower her pussy down on to it. She slowly slide down on it pausing occasionally to let the new sensation and pussy to adjust to the size. Her eyes rolled to the back of he head as she sat further down on this monster cock. I was amazed when he was in her all of the way to his balls. They fucked and sucked. He came 3 different times, and his cock didn't go limp at all!


He left and we fucked like banshees while we talked about the evening and the goliath cock. We had so much fun, we dicided to do it again the next day. We invited 3 more over that day plus invited our new big cocked friend back over for the evening. I was so erotic, seeing my wife fuck all of these guys. I think my cock will stay hard for quite awhile, with the vision of that huge cock stretching my wife's pussy. I just love to do things like this for her… It's such a turn on to hear her have so much fun.



---
By Bartofdarkness on Saturday, November 06, 2010 - 7:27 pm: Edit Post

Excellent story!! She is dead sexy! I would love to be the next in line!



---
By Valder on Saturday, November 06, 2010 - 11:55 pm: Edit Post

Belongs on the story side!



---
By Goofy9808 on Sunday, November 07, 2010 - 7:01 am: Edit Post

Lets see that beautiful face covered with a big thick load



---
By Wife2share2006 on Sunday, November 07, 2010 - 8:49 am: Edit Post

Valder this is the storie side. lol

I'll post some more pics like you requested Goofy



---
By Valder on Sunday, November 07, 2010 - 12:32 pm: Edit Post

Lol---so it is---by link only though!



---
By Foot_long_dong on Monday, November 08, 2010 - 3:44 pm: Edit Post

love to end up in the next episode



---
By Lovett on Sunday, December 05, 2010 - 8:55 pm: Edit Post

LOVE TO GET WITH YOU BOTH LOVE THAT WET PUSSY AND WET ASS OF HERS LETS PLAY TOGETHER