Please help support the Free Board by visiting our sponsors,
UPGRADE YOUR SMYW MEMBERSHIP!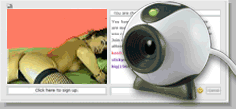 Early teasing of neighbour.part1
---
---
Show Me Your Wife: Wife Stories: Early teasing of neighbour.part1
---
By Annaforshow2 on Sunday, April 08, 2012 - 3:22 pm: Edit Post

We live in an apartment flat that shares a main front door, hallway and stairwell/staircase with 2 other flats. A young couple live in the ground floor flat and they have their own front door and have no access to our shared stairs.

On the 2nd floor lives an elderly man, he has lived there for years, initially with his wife, and now since her death he lives alone.

We occupy the top flat/apartment and both us and Frank (the old guy) share a staircase. Franks front door is after the first flight of stairs then we are at the very top.

Now since I married Mike I have been fairly faithful. I have had the occasional Christmas kiss, and the odd grope on a dance floor but that's as far as I had gone until I got his permission to "slut about"

I was then permitted to suck guys off on nights out and he was very keen for me to try and entice my elderly neighbour.

As you will know I love to toy with myself ( a sexual preference I picked up in my youth, and that's another story altogether!), and Mike loves to see me toy and play with myself.

For a few years now we have enjoyed me toying for Mike and him taking pics (again my 1st experience of posing for "naughty pics" is another story and something again I did when much younger for another older man).

Now I know how guys like to look at women, you all do it. That's why I love to put pics on SMYW, because of how I know you all react to seeing them. How it turns you on, how you often wank whilst looking at me and are thinking of me.

For some time I had noticed Frank looking at me in the same way, with his eyes full of lust and full of dirty thoughts. I can tell the way he was looking at me that he was mentally undressing me and thinking of sexy things whilst he talked to me and ogled me.

Most of these times he made suggestive comments and I have to admit that this really gets me turned on, I was often fucking soaking wet by the time I finished speaking to him and on most occasions went home and finger fucked myself or toyed myself to orgasm.

After a few times we had met this confirmed to me that it hadn't been an accidental meeting, rather that he may be watching for me leaving and then making sure we bumped into each other.

When I left for work in the morning I often saw him putting out his rubbish or leaving the house at the same time ( seeing as hes retired and in his early 70s, then I couldn't see why he would always be leaving the house at 7am!)

I obviously told Mike and he found it rather amusing and so he encouraged me to be flirty with him, nothing too blatant, just flirty and the odd tease of a glimpse of extra leg, stocking top or tit etc. He wanted to see if I could entice him.

The first time I teased him at a local store, after we met in the shop went it like this.

I always buy my fruit and veg from a local store (LIDLS) a discount store that's close to our flat. I now buy all our stuff from there, the stuff we eat and the stuff that I fuck myself with. They have some of the biggest cucumbers and other veg that I've found anywhere!.

I also reckoned the shop workers had cottoned on to me always buying the really big stuff and I think they knew or suspected why!.I now know this to be the case as later confessions will tell.

I had dressed up for the occasion, hoping I would bump into Frank. I had seen him earlier that day and he had asked if I had the day off and I had told him "yes" as I had a lieu day due to me and that as we needed some shopping I would be going out.

I thought he would store this information and would be on the lookout for me leaving.

I dressed in one of my shorter black skirts, not mini length, but just above the knee. I put on my black high heels, not my strappy ones but one of my plain black pair.

They are high enough to be worn in the day without looking ridiculous, and high enough to give my legs a lift and worn with the skirt it certainly made me feel sexy. I put on some french knickers and left my legs bare.

I wore one of my tighter white blouses, and made sure my top button was undone. I felt so slutty when getting ready and gave my tingling fanny a little rub before I set off, just to get my juices flowing!

I click clacked my way down the stairs, making as much noise as I could and out into the car. I drove off and parked a few hundred yards up the road and kept an eye in my mirrors to see if Frank had taken the bait. By this point I was beginning to feel my fanny aching and my wet patch was spreading.

Sure enough out came Frank after a couple of minutes hurrying up the road to the bus stop. I pulled away and headed for the store.

Once there I waited in the car until I saw the bus pull up which I suspected he would be getting off, and left the car My pussy getting wetter by the second as I went into the shop.

I took my trolley and made my way slowly around, getting a few bits and bobs and then slowly made my way back to the veg section.

I saw Frank enter and made sure he would get a good eyeful of me as he entered the shop. I leaned over sticking my arse out and bent down to pick up some veg.

Frank at this point was behind me and commented.

"Oh hiya Anna, I thought that was you, thought I recognised you"

Now seeing as all he was looking at was my arse in a tight skirt and my legs slightly apart to bend down I assumed the dirty old bugger was making a suggestive remark!

I turned around and returned the greeting and made some small talk. He then said he was here to get some stuff and had forgot his pound for a trolley and could he share mine?

I of course agreed thinking what a clever ploy this was on his part to get closer to me and presumably a better ogle at me!

We carried on a few paces and I said I had to get some more salad stuff. I again bent over, this time making sure my skirt rode up a bit higher showing more leg and I really blatantly stuck my arse out.

He was right behind me and I could hear him heavy breathing and could sense his eyes pawing all over me.

I lent even further forward and made a little play of losing my balance as I leaned over to pick up two huge cucumbers, one was for salads and one was for me to stuff up my increasingly fucking soaking cunt!!

Frank instinctively put out his arms to keep me from tottering over and one hand went around my waist as the other found its way straight onto my arse!

I said, "Thanks Frank, I thought I could reach those easily, you saved me from going for a tumble there"

To which he replied, " Anything to help Anna, its those high heels of yours, goodness how do you manage to walk in them?"

I made sure he had a good long look at my legs as I lifted up my right leg, showing him how high they were and said,

"Oh its easy Frank and they're not that high. I have higher pairs of shoes and boots".

To which he replied, " But you won't walk far in those I bet".

The meaning was clear, he was obviously implying they were fuck me shoes.

I giggled and said in a flirty manner, flicking my tongue out over my lips, "Well that would be telling Frank".

All this time his hand hadn't left my arse and I was getting absolutely soaking wet by now.

I put the two cucumbers in the trolley and we parted from our "embrace".

When he saw them he made another what I assume was a loaded comment.

"They're huge! aren't they?".

I replied "yes they are aren't they",as I fondled the length of one of the cucumbers in my hand.

To which he said, "Enough to feed a family, they will really fill you up"

I took this to mean the obvoius IE: Fill me up down below.

I gave him a little smile and said... "They certainly will"

Part 2 to follow
Love Anna



---
By Annaforshow2 on Sunday, April 08, 2012 - 3:24 pm: Edit Post

Now we continued around the store, Frank getting his items and sharing the trolley, and me taking every opportunity to bend over or stretch up to either accentuate my arse or so that my skirt rode up a bit exposing bare leg and a bit of thigh.

On one such time I lent over a freezer my skirt riding really high up, to mini skirt length, my bare legs easily visible. I raised one leg and parted my legs slightly, to try to give him a view up my skirt as best I could.

My tits were freezing and my nipples were rock solid and as I turned around Frank made yet another comment.

"Cold in there Anna?", he laughed, staring at my tits.My stiff nipple poking through my blouse.

I looked down and pretended to be embarrassed,

"Goodness yes it was, sorry Frank I'm popping out here!"

He said," Don't be silly don't mind me"

As we went on I could feel him all the time ogling my legs and to be honest I was so wet down there I thought he may have seen some cunt juice dribbling down my thigh ••• I was hoping so!

We finished our shopping, me teasing as much as I could as went around. We paid and left. At which point I obviously offered him a lift home and he of course readily agreed.

I made a meal of putting the shopping into the boot, again sticking my arse out, leaning over to give him a good view of my tits and trying to get my skirt to ride really high up •••••
I had started to wish I had just put on a mini skirt to start with, as I was desperate for him to see as much of me as possible, even though we where in public!

We got into the car and I hitched up my skirt to allow me to drive and of course to expose my legs to Frank as much as possible,

He was making no attempt to hide the fact he was looking at my legs as he said, " How on earth do you drive in those heels Anna?"

I glanced at him and said it was OK as I was used to wearing heels for work. as i looked at my legs i hadn't quite realised how high my skirt had ridden up!

My thighs were on full view for him and he was staring at me. I felt so incredibly dirty and slutty letting this man, who was maybe twice my age, be ogling me this way, but my now I was so turned on that I was past caring.

I said, " Sorry Frank I don't mean to embarrass you", making reference to how far my skirt was up.

To which he replied, "Don't worry Anna Ive seen you wearing a lot less in the summer when you have been sunbathing or when you have been going out all tarted up with your friends".

The "tarted up" comment almost made me cum. He thinks I'm a tart I thought to myself!!

I smiled and just kept driving now not caring how high my skirt was.I was behaving like a total slut and loving it.

Part 3 to follow.



---
By Annaforshow2 on Monday, April 09, 2012 - 2:11 pm: Edit Post

continued.

I thought I would continue with how I started teasing Frank, our elderly neighbour.

This event happened before the one I have already described

During the time his wife was alive we had become good friendly neighbours. As time progressed she became increasingly in poor health, we of course had the deepest sympathy for him, and hoped that we acted as good neighbours. Making sure if he needed anything we could get it from local shops for him, making sure he had enough food in etc.

He got to know us quite well over those months and when his wife sadly passed away, we remained close as neighbours.

I had noticed,however that the way in which Frank looked at me seemed to have changed.

I caught his eyes taking a sneaky look down my tops or blouses. I would catch him taking a little longer than normal to open his door if I as walking up the stairs, obviously trying to catch a view up my skirt.

At first I never really paid any attention. During one summer morning that changed.

I had been working extra weekend hours and had a lieu day off during the week. This gave me the chance to get some much needed retail therapy in!

I had dressed appropriate to the weather. A warm sunny day. I had put on a short denim mini skirt, plain t-shirt with no bra and a pair of shoes, not massive heels, just a couple of inches or so.

As I left our apartment and made my way down the stairs, Frank came out of his front door.

Coincidence maybe, maybe not.

I walked down the stairs and he stood at the bottom, he looked up and I could feel his eyes all over my legs.

I felt the stirrings of my usual tingle in my cunt! I was getting turned on by it, I was getting moist at the thought of my old neighbour eyeing me up.

I strutted up to him and said hiya, we exchanged a few words and I said I was going into town for some shopping. As I left him I felt his eyes on my arse, and again I could feel my fanny getting wetter by the second.

As I got to the car I could see his curtains twitching and I knew he was at the window watching me. I have to admit I made a meal of getting into the car. bending forward to put my bag onto the passenger seat and really making a spectacle for him to view.

My arse was tight in my skirt as I lent over the seat, making sure it had ridden up fairly high. Trying to give him a good view up my skirt as well as a good ogle at my arse.

This was the start!

Over the next few months this would become a bit of a habit. He seemed to "bump" into me a lot, early morning on my way to work, after work coming home, frequently and often.

I perfected the car routine. I knew where to park for the best angles for him to see me. I made an absolute meal of getting in and out of the car, of putting stuff in and out of the boot. I had my skirts ride up so high when getting into the car my tight gusset would have been clearly visible.

I started to wear stockings to go to work on several occasions, making sure the stocking tops were visible when I bent over to put stuff on the front seat, or when getting in and out. (I had to be careful about this as I didn't want to raise any concerns at work, so just to tease Frank I even wore them to and from work and changed into tights when at work!).

You name it and I tried to give him a teasing glimpse, up my skirt, down my blouse, no bra in the summer, bare legs and short skirts, and all the time I felt him ogling me, eyeing me up and I had been getting wetter and wetter, hornier and hornier about doing it!

In particular my best two times, apart form the last shopping trip, which I told you about (where I behaved like, as one of you called me in an e mail.
"A fucking grade A cock teasing bitch!".)
were during summers in our shared back garden.

On both occasions he had good eyefuls of me in bikinis, both one piece and two piece.

The young couple who also share it with us seem to take the same fortnight off every years. I think they have a family villa in Florida and all go as one bunch at the same time.

I was feeling really randy one weekend, a culmination of Mike having given me a good seeing to the night before and of my increased tarty behaviour.

I had decided to catch some sun in the early afternoon and suggested the same to Mike. He said he would join me, but that he bet Frank would be out soon after I made an appearance!

This just made me more determined. I was beginning to get wet at the very thought. Mike suggested I should wear my one piece bikini which splits into 2 thongs up the front and really gets snug into my cunt and arse.

I thought it was maybe a bit much but he egged me on saying that he knew I would Love to tease the poor old guy a bit more!

My mind was made up. the one piece it was. I shaved my fanny lips to make sure of a smoother appearance and in the hope it may ride up into me a bit easier!

I posed for a couple of pics for Mike upstairs first, he then went out and put up our sun lounger. I Wes hoping the noise of him doing it would make Frank aware.

Once it was set up I had a snog and a bit off a finger fuck with Mike, just to get me in the mood even more, and then made my way downstairs.

I clip, clopped my way down, black high heels on, and my extremely revealing swimsuit I felt so fucking horny and dirty.

After about 10 minutes or so in the garden, sure enough he appeared.He had responded to the bait.

"Hiya Anna". he said, "lovely day" was his opening to me.

I looked around from my lying down position, on my back legs outstretched on the lounger, shoes still on.

"Oh hiya Frank love, how are you?, you coming out for some sun?"

"Yes I thought I would have an hour or so out here and have a beer listening to the radio, if you want the garden though Anna then I can go back in"

"Don't be silly", I said, " Why would you do that?"

He replied "Well if your sunbathing I wouldn't want you to be uncomfortable by me being here"

"I'm fine Frank, don't be daft, I'm not going nude or anything. So just you sit down and join us. Mike will be down later after he's finished a bit of decorating he's doing"..

What a fibber!.Decorating, the only decorating he would be doing would be decorating my fanny with his spunk after I had finished this I thought to myself!!

"OK love", he said, "just help yourself to a beer or anything else you want".

What I really wanted was to jump on him, stick my tongue in his mouth and give him a long good snog and then the longest fuck imaginable!

"Oh its hot isn't it" I said, making sure I stretched my arms out to give him a full length view of me.
My tits were straining against the swimsuit material and my cunt was fucking soaking.

"Yes it is but you look cool enough in that bather, well what little bather here is!", he said laughing. His eyes gazed at me as I lay in my tiny swimsuit.

"Do you like it?", I asked " I got it the other week, do you think its a bit small?"

"Not at all" he said "I think its perfect". Again his eyes devoured me as he looked me up and down.

"Thanks Frank, I wasn't sure if I looked a bit mutton dressed as lamb in it myself".With this I got up and stood up.

Tightening my arse as I stood, so that as I did so, he would get a cracking view of my butt cheeks full on. The thin material of the swimsuit was disappearing up between my cheeks and at the front my fanny was starting to visibly dampen the material.

I lent forward to pick up one of the beers Frank had brought out. I parted my legs as I bent forward and he must have seen my cunt lips from behind as I bent over to pick up my drink.

I turned around so that he could see a full frontal view.

My nipples were rock hard and poking up. My thin strip of material was now disappearing into my ever dampening quim and I just stood there for a few seconds, thinking to myself, this is what I want, I want you to see the fucking lot Frank. I want you to see my legs, my tits, my wet young shaved cunt,the fucking lot.

He must have got a great eyeful as I stood and took a swig from the bottle, making sure I dribbled some of it down my chin, the beer running down my neck and onto my bare exposed stomach.

"Jesus, I'm spilling it all " I laughed. As I looked at him I thought it wasn't beer I wanted dribbling down my face and neck it was his hot spunk.

The rest of the afternoon went much the same. I gave him as much as an eyeful I could, without simply spreading my legs and pulling my swimsuit
up into me!

And believe me I was tempted to do just that!!

After I had got myself into quite a frenzy I made my excuses and went up stairs, clip clopping in my high heels up to Mike, where he took a few more pics of me fucking myself with my fingers and using one of my bigger toys on myself. I had a crashing orgasm making as much noise as possible, hoping Frank would hear me climaxing.

This was one of the starts to my teasing fun with Frank. I will add more later.
Love Anna. x



---
By Annaforshow2 on Tuesday, April 10, 2012 - 4:09 pm: Edit Post

I had decided to be a little more blatant with my teasing as I have been getting so worked up about it.

On talking to Mike, my hubby, he agreed to letting Frank see a little more of me, providing I could guarantee his discretion and that I didn't go too far (basically full sex was a no no!)
After several bouts of flirting and teasing like the ones above Mike and I chatted.

I had decided I was going to make it obvious I was showing myself, by exposing myself in a blatant manner and then see how things would progress from there.

This is what happened.

I had bumped into Frank on the stairs again a week or so earlier and had made a comment about going into town to do some shopping for a new dress for my works Christmas night out. I had informed him I had some time off work and I hoped this would plant a seed in his mind.

On the day before I was due to be off, I again saw Frank as I came home from work and he asked if I was still heading to the local shopping centre the next day.

I told him I was, and as I expected, he asked for a lift as well, as he had some shopping to do.

I readily agreed and said I would pick him up in the morning.

That night Mike and I had a great fuck. I was really worked up and excited about the next day.

We fucked for ages and had a good long sex session.

The next morning Mike left for work with a gentle reminder to me not to get too carried away.

I had decided I was going full out this time, so I dressed as provocatively as I could for the weather and also seeing as I was heading into a very public place.

I wore my black skirt, just a few inches above knee length without being a full mini.

This allowed me to wear a pair of my black hold up stockings underneath as well.

I also wore my black lacy bodice top and a sheer see through black blouse. This look was topped off with a pair of my black patent stilettos and also some red lipstick and blusher, more make up than I would normally wear during a day trip.

I decided I could get away with no knickers! I felt so wicked and horny.

I also felt a bit over dressed for a simple shopping trip, but this heightened my feelings of sexiness, and I was sure Frank would feel it odd I was so "made up" and hoped he would get the message and maybe make a move.

I walked down to his apartment, my legs trembling and my cunt moistening with each step.

I knocked on his door and he answered. He seemed impressed. His eyes were devouring me. I could feel him ogling my tits in the sheer top and as I turned to walk out to my car I could feel his eyes on my legs.

I made a display of getting into the car and my stocking tops were clearly shown on occasions. I could again see him eyeing my legs up.

We drove for a few minutes, chatting as we did so, and my skirt was riding up with each gear change.

Unlike the last time I did this I was now displaying a pair of encased stockinged legs,and not bare ones. I thought this may have been obvious enough as a bit of a come on to him.

I needn't have worried.It was!

After a couple of minutes of me trying to show him as much leg as possible he simply turned to me and said, "God Anna you have the loveliest legs, Sorry for looking but I cant help it".

"Oh thank you Frank" I replied.

"Sorry if I'm embarrassing you,I had no idea my skirt was up so high.Would you like me to adjust myself a bit?"

He simply smiled and said, " Not at all, if you have no objection, just leave it as it is Anna. I saw a lot of your legs and a bit more when you where in mine the last time.If you don't mind I would love to just look"

"Feel free", I said. " Just let me know if you like what you see".

"Oh I love it " was his dirty response.

He made no attempt to touch me at all, he just sat and looked at my legs as I drove and as my skirt rode up and down with each gear change and breaking manoeuvre.

It took about 15 minutes to get to our destination.As we pulled into the car park Frank turned to me and asked outright, "Have you enjoyed showing me yourself today Anna?".

I decided this was the time to come clean so to speak!

"Oh yes Frank and I hope you have enjoyed the view so far, and all the other times you have seen me".

We chatted for a few minutes and he admitted to having watched me for a couple of years.

I admitted to him about my "teasing" and "accidental flashing" and how much it had excited me and Mike. I was getting so damp down below now, as I explained how Mike and I would talk and fuck after my teasing episodes and how I used my toys and fingers to bring myself off.

Frank admitted he had often wanked over me, thinking of me and remembering the glimpses of my legs and tits I had given him .

He added he had got a great view of my "young shaven cunt" the time in the garden with my thong swim suit on.

This was getting me really worked up.

"Want to see it again?" I asked him.

"But this time fully and with no knickers or anything on?".

He just smiled and laughed, "What do you think?" he replied.

With this I said to him I would show him it all, but Mike wouldn't let me fuck anyone else yet, and that he could touch and we would maybe see how things went from there.

He leaned over and kissed me on the cheek saying how he understood and how it would be our secret and that he would not let anyone else know.

With this I leaned over and faced him and asked for a "proper kiss".



---
By Annaforshow2 on Tuesday, April 10, 2012 - 4:12 pm: Edit Post

We met in the middle and I said he could "French me" if he wanted too. Stupidly asking if he knew what I meant!

He laughed again and said, " you young 'uns didn't invent sex you know!". We kissed for a while, his hands touching my legs and playing with my stocking tops, our tongues poking in and put of each others mouths, and licking each others lips, all the time my pussy getting really moist.

At this point I received a text message from Mike asking how things were going.

I simply replied.••• Very well ••• he is looking at my stockings now and I have snogged him already!".

Mike texted back almost immediately and as I texted him back, Frank sat playing with my now well parted legs, his hands straying up to my fanny area. He let out an audible gasp as he realised I had no knickers on!!

I let Mike know via text and said I would obey the rules and not to worry. Frank was now shaking.

"Oh fuck Anna you dirty fucker, you've got no panties on", he swore at me.

"Oh that's for you Frank" I calmly said, "You can get to see it all today and have a good fucking feel of me as well".

I continued my foul mouthed tirade, "I've wanted you to get a good fucking look at me for ages, go on get your hands on my fucking soaking cunt Frank. I'm so fucking turned on"

Again I hitched up my skirt so that it was now merely a crumpled waist band.

I sat in our car in this multi storied car park acting like a total fucking slut.

My skirt was all the way up, my legs spread wide in stockings and high heeled shoes.

"Go on Frank have a good feel of me, get a finger up me and tell me how wet I am for you".

He didn't need telling twice, a finger shot straight up my sopping pussy,I groaned as his thumb played with my rock hard clitoris.

He entered a second finger up my hot, frothing gash and was mumbling to himself.

"Speak up", I asked him," Don't be shy Frank"

"Tell me what you think of it".

He looked at me and said, "Lovely Anna, simply lovely, your'e gorgeous. Thank you. thank you".

I let him finger me for a little while and then said,, "Don't hold back Frank, I love to hear naughty talk and I hope you don't mind me swearing?".

I looked at him and reassured him by really spreading my legs, lifting my arse up to pull my skirt right up and pushing my seat back as far as it could go.

I hooked a leg up onto the steering wheel for good measure. I poked my tongue out and running it over my lipstick covered lips.

As I did so I asked him, " You like it?, You like my shaven young cunt?. Mike loves to fuck it and he loves to get his whole fucking fist up me Frank. I love being told how I turn men on"

He then began to tell me how hard his cock was getting and how he had watched me for ages.

"Showing me your legs like a cheap slut, flashing your cunt at me in my front room, like a dirty fucking bitch." He went on as he brought me off with his fingers up me and I rubbed my clitoris.

"I've always new you were a cock teasing bitch and I bet your a right dirty fucking slut in bed as well aren't you, you cow"

"Oh fuck yes Frank I'm a total whore in bed" I swore at him.

"I let Mike fuck my arse, cunt, mouth and I love to suck cocks Frank". I came off heavily on his fingers, making them really sticky. I put them to my mouth to suck off my cunt juice and then he also had a taste of them as well.

"Are we going shopping today", he said...

"I can come back later its not a problem", I replied.

"Would you like to go back now or a bit later?".

He said, "Oh fuck Anna I want to see you so bad"

(We agreed to go back another time together and h arranged it for the next week ••• I let him hold my hand as we went shopping together and also tried to get him to see some glimpses of me as I tried on some dresses etc. )

I didn't bother straightening myself up.


I just drove back with my legs out and my cunt on full display for him. All the journey he was toying with me and I was loving it.

Once back we got into our flat, and that is another part of this days fun. I will share it with everyone soon



---
By Annaforshow2 on Thursday, April 12, 2012 - 2:46 pm: Edit Post

After we got back to our flat we went inside. I had straightened myself up in the car and looked respectable again as we took the short walk to our front door.

Once inside I again contacted Mike via text to let him know we were home. He asked how things were progressing and I replied "nicely".

He again reiterated that I wasn't to get too carried away,but to have fun (at this time he had not agreed to me fucking anyone else).

Once I had finished I turned to Frank and could see he had a massive hard on in his trousers.

I commented on it and asked if he wanted me to do something about it?

He of course said, "Yes please Anna", and so I got onto my knees in front of him. I slowly undid his flies and let out a very nice looking cock.

About 6 inches long and very well shaped.

"Oh I can't wait to suck this Frank ••• have you spunked lots thinking of me?"

He told me he had and that he had dreamt of seeing more of me and being able to touch me.

"Well you can touch away" Frank I said.

"Let me get you to spunk up in my mouth ••• how would you like that?".

He gasped, "Oh fuck Anna I don't think I will last too long for you"

I told him not to worry and that I would get his cock hard again afterwards and that he was,
"Going to shoot more than one load today".

I let his cock out and began to lick it slowly, up and down his full length and then I took him into my mouth fully.

I managed to fit the full length into my eager mouth, and began to suck him off properly.

I pouched him into the side of my mouth, slobbering al over his knob and looked up at him as I did so.

I then began to wank him in and out of my mouth and within a few seconds he was oozing pre cum and then began to spurt into my mouth.

"Oh Anna", he moaned as I took his full creamy load into my mouth.

I swallowed eagerly and after his third spurt he was almost finished cumming.

One more small spurt and my mouth had received all his sticky load.

I licked my lips and looked up at him.

"OK Frank, lets get ourselves comfortable. I will show you how dirty I can be and give you time to recover,and then I want your tongue up my cunt and I want your prick back in my mouth"

I stood up and walked into my bedroom, telling Frank to get fully undressed whilst I got my vibrators.

When I got back he had stripped off naked and was sat on one of our armchairs.I stood if front of him and lifted up my skirt to show my stockinged legs and shaven pussy.

I then proceeded to pose around the room in various positions, flashing my arse and cunt to Frank. As I did so, he was commenting on me and telling me where to pose next.

"Lift your leg up Anna, Bend over and show me your arse, pull open your arse cheeks a little. Oh fucking hell you dirty cow!!".

He went on for a while getting me into various positions and me using my vibrator and a small candle to fuck myself in front of him. I posed in all manner of ways and was absolutely soaking wet and had cum off twice whilst fucking my aching wet fanny with my vibrator.

At this point Mike rang on his mobile. He had left his work and was in his car. I spoke to him as I sat and played with my cunny for Frank, my vibrator humming away in me.

"Can you hear it love?" i asked him, "Can you hear my wet cunt being fucked by our toy?. You can, oh good. Oh Frank?, He is sat in front of me, I sucked him off a little while ago.Oh yes he came a lot".

I turned to Frank and said, "Mike was asking if you spunked much". I then put the phone on loud speaker as I got up and fully undressed myself. I gave Mike a running commentary as I did so.

"Yes I'm getting naked now love, yes I will leave my stockings and heels on,are you gonna fuck me in them when you get home?". Mike was responding from his phone

"Show him what a slut you are darling"

Frank was getting stiff again so I walked over to him and fucked my cunt inches from his face.

"You fucking like it Frank? You like seeing my young cunt stuffed. You wanna taste it, you want to get your fucking tongue up my soaking fucking cunt?". I was virtually shouting so that Mike could hear me acting like a whore for our old neighbour.

Frank stood up and spoke.

"Oh yes you little fucking whore ••• I am going to lick you fucking dry you slut". He was really joining in and was loving it judging by the state of his prick.

"Mike I can't thank you enough for this. I love your wife and fuck she is such a slut!".

I smiled. This is what I had wanted for ages. I wished I could have had his old cock up me but agreed with Mike that was not allowed.

I got onto the floor telling Mike what I was doing all the time. Frank joined me and we got into a 69 position.

I greedily gobbled on his rock solid cock, slurping and moaning as much as I could to let Mike hear me.I was so turned on and my pussy was leaking a load of cunt cum.

Frank used his tongue and fingers on me expertly. Using his 70 years of aged experience well.

I was cumming heavily on his tongue and he had 3 fingers up me fucking me vigorously with them as I bucked against his fingers. I shouted to Mike on the phone, letting Franks hard knob plop out of my mouth as I carried on wanking him slowly

"Oh fuck I'm •••••••••••• cumming Mike, Frank is fucking me so hard with his fingers and his tongue is lapping my sticky clit and cunt. He's fucking great darling. I want to be his whore, his fuck and suck toy. Oh Mike I love you and I love Franks fucking cock in my mouth".

Frank was moaning and gurgling away underneath me..."Your wife's cunt is fucking tasty Mike. What a slut, what a fucking cock loving little slut".

I came off heavily at this, flooding Franks mouth and smearing his face, he began to spunk up as well.

"I'm spunking now. Oh fuck Mike. I'm gonna spunk on Anna".

He was loving telling my husband how he was enjoying me and how he was loving treating me like I how to be treat, as a cock lover!

He shot off. the first spurt flying in the air and landing beside me, the next three spurts where guided by me onto my face and into my hair. All the time I was telling Mike how much Frank was spunking up and where it was going.

"Oh its all over me love.I'm fucking covered".

We lay together for a while as Mike said "cheerio" and told Frank how he was going to enjoy his reward when he got in later.

After we got up and tidied ourselves up, me wiping all the cum off my face. We had a little kiss and cuddle and agreed this was going to be fairly regular occurrence from now on.

Mike and I had a magnificent fuck that night and took some pics of me in the outfit and using the vibrator and candle on myself.

Since then I have said goodnight to Frank most nights by going downstairs in various states of attire.

I went totally naked except for a pair of my heels to him and Frank brought me off with his fingers at his doorway on more than one occasion over the next few days.

I will add more of how our relationship has progressed soon
Love Anna



---
By Annaforshow2 on Sunday, April 22, 2012 - 10:13 am: Edit Post

As I have previously told you all we have passed the teasing stage now and Frank and I have been having a little bit of fun together.

I have been going down to his for a goodnight kiss and fondle before coming up to get a good fucking from Mike.

After our first sucking and licking session, Frank asked if he could take some pictures of me. I had informed him that Mike often takes pics of me during our fuck and suck sessions and Frank was keen to do the same. I discussed it with Mike and he agreed.

So due to the snowy weather a few months ago,I was unable to get to work on a Monday. After trying for a while with the car I gave up and went back inside. It wasn't long before Frank was knocking at our door and asking if he could help.

I told him I wasn't going in and had provisionally took a few days off.

He looked pleased!

I invited him in whilst I got out of my wellies and winter attire and made myself dry and then I made us a cuppa. We sat and chatted and Frank asked what my plans were for the day

"Nothing really Frank", I informed him. "No plans to go back out today"

He smiled and immediately I could sense he was developing some wicked thoughts!

"Well how about a little fun?", he asked.

"What you got in mind you dirty rascal", I replied.

He asked if I would consider posing for him for the pictures we talked about and after some persuasion, not much granted, I agreed.

"I will better let Mike know Frank", I told him, and I text him to let him hear of my plans.

He was away on business at the time and again due to the weather was kind of stuck. He replied immediately and was keen on the idea as long as I rang him when things got down to the nitty-gritty, as he wanted to hear us "at it" again.

Frank asked if he could watch me getting changed into some "sexy gear" and I again said yes.

We went through to our bedroom and I stripped out from my work clothes. Once naked Frank approached me and gave me a little cuddle and we lay on the bed together.

We kissed and Frank let his fingers stray to my ever moistening fanny. He dipped a couple up me and worked on my clit with his thumb.

I worked my way up to his crotch with my hand and gave him a rub through his trousers. his cock was stiffening nicely.

I said to him, "We better stop before we get too carried away", and after a bit of kissing I got up and asked him how he wanted me.

"What you got to wear?", he asked.

"Lets see some of your sluttiest outfits".

I was getting ever wetter at the thought of what was going to happen and Frank could sense this.

"You dirty cow, go on lets see what fuck outfits a little bitch like you has hidden away", he said to me.

"Oh I have a lot Frank" I told him.

"Some really dirty ones".

I opened my wardrobe and he instantly spotted a pair of boots.

"I want you in those" •••••••••••• you fuck in them?" he asked

"Of course we do" I responded, teasing him by bending over and spreading my legs as I got them from the wardrobe.

"I have even worn them outside on a couple of times"

"You must have looked like a street prostitute in them", he smirked at me, "You dirty fucker".

"What else do you want me in ". I teased him.

"You going to get your cock out as well for me"

"Fucking too right" he told me,and with this he stripped of completely naked then lay on our bed looking like the cat who had got the cream!

"Put on some stockings for me you little sexpot", he ordered me.

So I got a pair of my red stockings and suspender belt set out of my drawers and Frank watched as I put them on.

I then slipped on my thigh high white boots and put on one of my work blouses on top.

Once I was dressed Frank lay back and wanked slowly as I paraded in front of him.

"Good enough for you, my love?", I asked

"You know it is Anna, just look at how hard you're making me", was his response.

His cock was rock solid and red.

I walked around the room and then we moved around the house together.

I teased him by posing around the living room. Frank taking pictures of me, and me phoning Mike to tell him how I was posing and how wet I was, what Frank was doing.

"He has me bending over now. Now I have my tits out for him. My legs are spread wide now and my wide open cunt is on view for him. He is wanking in between taking pictures.Yes its really red and swollen,of course I'm going to suck him off. I am a dirty tart aren't I love, yes I am Franks play thing." , I said to Mike on the phone.

After a while I posed for more pics in my red suspender set, this time with my anklets on and my heels tied together with a pair of handcuffs we have. I fucked my self with a dildo and then one of our candles whilst Frank directed me.

He again was calling me all sorts of dirty names.

"Slut, bitch, whore" all the sexiest things he could use to get us both even more excited.

We ended up with Frank standing in front of me wanking like mad whilst on the phone to Mike getting directions where to spunk over me.

I eagerly sucked on his massive cock head, really slobbering over it, My spit was dripping off his cock end and my cunt was now red and open too. I licked his cock and then asked him to bend over.

"I'm going to lick your arsehole for you", I told him.

He bent over and I ran my tongue between his balls and his arse. I sucked on his balls from behind whilst gently pulling on his knob with my hand from the front.

I eased my tongue up towards his arsehole and began to rim his entrance with my tongue. I know how much Mike likes me to do this to him and assumed most men like the same.

I got my tongue up his arse a little way as he moaned and breathed heavily. He was telling Mike how I was doing.

"Shes licking my arse like a bitch on heat Mike, what a great little fuck toy we have."

He then told me he was going to spunk. He span around and unloaded a massive amount of thick cream into my face and tits. He shot off spurt after spurt, covering me till it dripped of my nose onto the carpet and floor.

I was fingering myself as he shot off onto me and I had a lovely climax, calling out to Mike on the phone as I did so.

We had a great mornings fun.

Love Anna xx



---
By Chan on Tuesday, April 24, 2012 - 2:28 pm: Edit Post

Anna - Hubby & I have always enjoyed your amazing pictures and now are enjoying your sensuous stories as well. It is always wonderful foreplay for us. We hope you continue with more stories of your encounters and sexual activity and of course your fabulous pictures.



---
By Annaforshow2 on Saturday, May 12, 2012 - 11:38 am: Edit Post

Hi again xxx

I thought I would give you all an update on Frank my neighbour, and our naughty fun as we have been progressing.

Due to the really bad weather several months ago. Mike had been stuck away from home, unable to get back, and had to spend a couple of nights in a hotel.

This left me alone and I was also unable to get to work on a couple of days as well. Frank kept an eye on me, so to speak, and he was very keen to see I didn't get too lonely.

On the first night that Mike was snowbound, Frank popped up to ensure I was okay, and I invited him to stay for tea.

I was dressed in one of my work skirts, black shoes, black blouse and bare legs.

During my preparing and cooking our tea, he made it clear that he hoped we could have some more fun and games, and as I hadn't had any cock from Mike for a couple of days I was ready for some fun!

I told him that if, "he was a good boy", I would let him take some more pictures of me and also let him have a really long 69. He has a very good tongue and is very adept at licking my fanny!

He was instantly happy and as I was putting our tea out, he approached me from behind, gave my bum a squeeze and began to slowly caress my legs and arse. His hand slowly eased its way up my skirt and began to probe around my gusset. I told him to, "behave" but really didn't mean it!

I parted my legs to allow him easier access and as I stood at the kitchen top he began to rub my fanny through my panties. I was beginning to get very wet at his finger probing and rubbing. I arched my back a little to allow him to get my gusset of my panties up my cunt as he fingered me.

"Stop it! or you will bring me off", I told him.

"well lets get you a cum before tea then", he said.

With this he unzipped my skirt, letting it fall to the floor. I stepped out of it and Frank tossed it aside. He then slowly peeled my knickers down my legs, until they were around my ankles. I just let them remain there, around my shoes.

I parted my legs as much as I could, stretching my knickers as I did so and Frank really got to work on my cunt.

He began by rubbing my clit and all around my mound first, then he worked a finger and then two up me. He rhythmically finger fucked me for a few strokes then again he rubbed me all over.

He did this until I was absolutely sopping wet, fingering and rubbing me alternately.

He then reached over and got one of our long salad spoons and gently eased it up my wet hole. he fucked me with it as I moaned and grasped onto the work top with my fingers. he began to fuck me really hard with it and used a finger on my clit at the same time.

I was now very near a climax and he urged me on with his usual dirty talk.

Calling me a "slut" and his "young fuck toy".

I came off very heavily onto the spoon and his finger.

After my climax stopped he asked me to step out of my knickers and told me, "You wont be needing these again tonight".

I did as he asked and stepped out of them leaving me just in my black blouse, bra and my black heels.

"Get your top off as well", He ordered me. I was so turned on now I did as he asked and unbuttoned my top and took it off. my nipples were standing up and he gave them a tweek through my bra, "get your tits out as well", he said.

"you want me naked?", I asked him.

"Just leave your shoes on you dirty cow", he replied. I again complied.

We then proceeded to eat our tea! Me naked except for my shoes and him fully dressed.

After eating he asked me to show him, "What a good little slut you are".

He told me to, "Go over to the bedroom and get some of my vibtrators out". he then told me, "I was to put on a show for him", and "get his cock hard".

I did as asked and got three of my dildos out, my really long dildo, my purple long vibro and my black fist shaped toy.

"You are going to use them all on yourself in front of me", he told me.

"Yes, I will", I replied.

I sat opposite him and spread my legs as wide as I could. my cunt was already gaping and wet, from the climax earlier and from the anticipation of what I was about to do.

Frank was now naked from the waist down and his cock was stiff, red and swollen.

I started off by teasing myself with my long dildo rubbing it all over, my body and teasing my clit with it. I then shoved it up me, about 7 inches of it sliding up my wet. soaking pussy with ease.

"Look at you" Frank said. "Dirty fucking cow aren't you?" He asked.

"Look how easily that goes up your cunt, fucking how many cocks have you had you slag?". I looked at him with my legs beginning to tremble and that urge for sex starting to really take hold.

"Oh Frank, I've had a few", I said.

"I bet you have you little tart", he was urging me on.

"I wish i could have yours", I replied. " I know you would" he told me."You fucking love it dont you?".

By this time my cunt was engulfing a good 8 inches of my long dildo and I eased it out to show Frank how, "wide and open my fanny gets".

I then replaced it with my long purple vibro and began to really fuck myself with it. I slammed it in and out of myself, taking a good proportion of it up me as I did so.

"Stand up", he told me. "Now I want you to walk over to the window and stand in front of it with your vibrator up your cunt as you stand there".

I did as asked and walked over to the window, the purple toy hanging from my fanny as I did so.

Once at the window he told me to open the curtains and stand there for a few minutes.

"Let anyone who looks up get a good view of you, you fucking tart".

Again I did as Frank asked.•••• I had done something similar a few nights before whilst chatting to one of the guys on SMYW).

I opened the curtains and stood full frontal on looking out as I thrust my vibro up me.

After having stood there for about 5 minutes or so he told me to bend over and fuck myself with my vibro from behind. I did as best as I could but it was hard to get a good purchase so he got up and began to thrust it up me as he caressed my legs and arse as I bent over.

At this point the phone rang.

I thought it may have been Mike and so said to Frank ,"Id better get that".

He agreed and as I waddled over to the phone, the vibro still up me, he followed me.

I answered the phone and it was only a cold calling sales person. As I spoke Frank gently eased open my legs and motioned for me to sit down.

I began to ask the person what it was they were offering, all the time Frank was using my vibro on me, the gentle hum of it whirring away up me undoubtedly audible.

I was panting somewhat as the guy at the end of the phone was going through his spiel of sales patter.Frank withdrew my vibro and began to lick me out as I sat back and hooked my leg up over his shoulder as he did so.

I gasped and the guy on the phone asked, "Are you okay madam", and " Is this an inopportune moment to call you?".

I replied in gasps that I was, "okay but a little busy, but able to talk", if he wanted.

I don't know if he had guessed what was going on but he asked if I was, "alone or was my husband there?".

I replied, "Oh its not my husband" in a manner and tone that I though he may understand!

He went quiet and as he did so I began to breathe quite heavily as Frank began to bring me off with his tongue, my fanny juice leaking into his accepting mouth.

"I will call back at another time" the voice on the phone said."I can hear you are rather busy".

"Busy getting fucked!", I said as my second climax was overtaking me again. As I said so the guy hung off. Frank was smiling and laughing his face smeared with my cum.

With this I then got onto my hands and knees and took Franks swollen cock into my mouth.

I will add more later.
Thanks for thew lovely comments Chan



---
By Annaforshow2 on Saturday, May 12, 2012 - 5:03 pm: Edit Post

Hiya.

I have been asked to give a little update on how things have been going with Frank etc.

Frank has continued to visit me most days, sometimes for a full session of fun,with us settling down to some sucking and licking fun together, and sometimes just for his tea or for a wee grope,a snog and a feel.

He tends to do this when Mike, my hubby, is away on business. Frank has often spent the night now and we have enjoyed some steamy night times together.

Recently I have met a friend of Franks. William,who gets called Bill, a guy in his late 60s who Frank knew from his work days many years ago.

Frank had obviously mentioned his friends to me on several occasions and he was keen for me to get to know them better! The dirty bugger!

Mike my hubby wasn't so keen, as he doesn't want my "reputation" to get out locally and is worried about extending our circle of friends too much. Just in case things get out of control or people find out about Frank and I.

Frank assures me he hadn't "fully" told William about what we get up too. Just that both Mike and I have become friendly with him following his wife's death, and we all "look out for each other".

I asked him what he meant by "fully" and he told me that he has confessed to William (Bill), that he "fancies" me, that "I get him going" and that often when I visit him or he visits me that he gets, "a hard on due to my looks and the clothes I wear " etc.

This got us both chatting and we decided to have a little fun with Bill, in as much as we could given the instructions, at the time, from Mike.

We set up a plan and we managed to pull it off, so to speak!!

Bill was due to visit Frank for an evening of catching up and they would both be having some food and a little drink.

Mike was away to Edinburgh and was staying overnight at one of his colleagues, leaving me to try and hatch a plan to get some teasing of Bill done.

We set it up like this.

Bill arrived at Franks at just before tea time and I was still at work. I had arranged with Frank that I would let him know what time I would be arriving home so that he could accidentally bump into me as I got home.

I had taken a bit of time off at work so went to the gym for an hour in the early afternoon,this gave me a chance to get my work trouser suit off and after my workout I was able to dress in something a little more sexy for going back to the waiting Frank and his friend.

I put on one of my shorter skirts, grey in colour, just above knee length. A pair of seamed black stockings, some of my higher heels and a white blouse, making sure the top buttons were left undone for a better view!

Once ready I made my way home. I rang Frank to say I was leaving the gym, a drive of a bout 15-20 minutes to my home. He passed the call off as a wrong number to Bill.

As I pulled up to our street I could see Frank and Bill in the front garden area. Bill was being shown some of Franks new garden ornaments.

I pulled up outside our apartments and made sure my side of the car was on the pavement side. I smiled through the window at them both and Frank waved, all very neighbourly like.

As I made to get out of the car I made sure the door opened fully so that they would both get a good view of me sat at the wheel. I lent over to the other passenger side to put some stuff in my handbag, ensuring as I did so my skirt would "accidentally" ride up a little, and that my arse would be on view to them both.

I then made sure when I got out that I did so slowly, and that the two of them, who were both now standing at the wall watching me get out, could see my legs on display as I did so.

I hooked my right leg out first, pausing for a second or so. The tension on my skirt increasing and giving them a good view of my stockinged leg and heel. I then swung my left leg out, making sure I had ever so slightly parted my legs as I did so, again causing my skirt to tighten and hopefully giving them a view up my skirt.

This was later confirmed by Frank who said they could clearly see my, "white inner thigh at the top of my stockings".

I smiled across at them.

"Hiya Frank, how are you today?" I asked as I finished getting out of the car.

"Fine Anna love, hard day at work?", was his response.

"Oh same old, same old", I replied.

I now bent over to reach across to the passenger seat to get my handbag, again my skirt must have been pulling tight across my arse as I did so. I was now beginning to get the usual, lovely, wet and warm feeling in my panties!

I then closed the car door and made my way over to them both. I lent on the wall with my elbows.

"What are you two up to then?", I asked.

"Here's me hard at it at work and you two are loafing about in the garden,typical".

Bill responded first,"Oh the joys of retirement Anna, means you can loaf about as much as you want".

"I bet it does" I said.
"I dread to think what else you lot get up too!". I tried to make this sound as flirty as possible.

Frank responded by saying, " I would hate to make you blush Anna! so don't ask anymore about what we get up too!".

"Oh you have got me interested now " I laughed.

As I lent against the wall I was trying my best to push my tits up as much as possible and with the two top buttons being undone I hoped they would get a good cleavage view of my titties.

Again this was confirmed by Frank who said they both had a, "cracking view of your tits almost popping out of your top".

After a few more exchanges, each one becoming more innuendo laden. I said I had better get in to get my tea ready. This was Franks cue to invite me for tea with them.

"we are going to get a take away Anna if you and Mike want to join us?".

I replied, "Mike is away Frank, he's away for a couple of nights, but I would love too if its OK with Bill?".

Bill said, "its fine by me Anna, cant have you all alone now can we".

"No" I replied, "a bit of company is always nice" and with this we all made our way in to Franks.

Once inside I made myself comfortable in one of Franks armchairs. In fact he had given my cunt an excellent licking out in the same chair just a couple of nights before!. I sat opposite Bill and was pleased that he would be getting such a good view of me!

By now I could feel my pussy lips were soaking wet, my usual juices dribbling out of me and my clit was feeling rock solid. I was really enjoying this.

We sat and chatted for ages and I made sure I kept crossing and uncrossing my legs as much as I could during this time,

We had a drink, me a wine and the two of the guys had a bottle of beer each. The wine began to loosen any further inhibitions I may have had and the beer seemed to act as a bit of courage for Bill to be bit more flirty and rude with me.

I tried to make my flirting receptive, without appearing to be giving him the full come on.

Again trying to give him a good view of my legs and up my skirt as I wriggled around in the chair, crossing and uncrossing my legs.

Frank later told me that he got several very good glimpses of my stocking tops at this point and that Bill told him he had seen, "right up my skirt", and thought I had, "fucking great legs".

Frank had "accidentally" left a porno DVD out on his TV stand and during our chat I noticed it and turned the conversation around to it.

"Oh yes Frank!", I said, "and what is this?".

I nodded towards the DVD I could see sitting on his TV stand. I knew fine well what it was as it was one of the 2 we had chosen together at an adult sex store earlier that week.

"Oh Anna I'm so sorry", said Frank, playing along with me. "I should have put that away, give it to me Bill and I will hide it".

"Don't be daft, lets have a look", I teasingly said and I got up, making sure I made a meal of getting out of his chair as I did so, again trying to give Bill a good eyeful of me.

"Oh look at the size of that!", I exclaimed on picking up the DVD cover, "his cock is massive!".

I thought Bill was almost going to choke on his beer as the word "cock" came out of my mouth.

"I bet he has no complaints", I laughed as I settled back into the chair, this time my skirt really riding up and giving a good view of my stocking tops.

I didn't bother to adjust it for a few seconds hoping Bill was getting a really good fucking view. My cunt was on fire now, my panties sodden at the front from my leaking cunny juice.

"Have you ever seen anything like that Anna?", Bill asked me.

"What the DVD or a cock that size?", I said,making sure I licked my lips provocativley as I did so and emphasising the word "cock".

He laughed, seeming to enjoy my frankness and naughty talk.

"Both" he naughtily replied laughing as he did so again.

"Well we have plenty of those DVDS, so don't worry about me being offended", I teased, " and as for the huge cock, well that would be telling!".

"Well please do tell" he said, with a lusty leer in his voice.



---
By Annaforshow2 on Saturday, May 12, 2012 - 5:14 pm: Edit Post

I could tell Frank was loving this, as a glance at his crotch showed his usual twitching bulge ••• I was so turned on I would have taken them both on then and there, but I had to remember Mikes instructions.

"My hubby and I often watch some of these to get us in the mood", I told Bill.

Frank was now pacing around trying not to make it obvious he was getting very hard and turned on at my behaviour.

I smiled at Bill who was also obviously enjoying this line of chat.

I thought to myself that he was getting a kick out of this and this was confirmed later by Frank who told me all what Bill had commented about me.

"Oh you boys aren't the only ones to have fun you know. I have had a few fun times, and a few hunky men in my time don't you worry".

I replied,"and some of em just as big as him". I said nodding towards the big black guy sporting an enormous erection on the cover of the DVD.

"I bet you have" was Bills reply.

"I'm sure a gorgeous woman like you has had plenty of offers" he said to me.

"I will take that as compliment" I told him.

"Go on Frank, lets see a little bit before the tea arrives", I asked.

I was really wanting to try and push things along. I was keen for Bill to know how I was open to really naughty conversations with him and I was honestly quite keen at this point in seeing if I could get Bill to try and hit on me.

"Are you sure?" was Franks fake, coy reply. "Its very rude Anna".

"Och don't be silly" I said, "unless you guys are going to be uncomfortable watching it with me" was my response.

"I would love to", said an eager Bill, "my wife wont let me watch anything like this at home, I only get to see it when I am ••••••••••• you two rascals get together while us poor souls are hard at work you get all hard watching this do you", I said, hoping for to get a positive response.

"I can assure you Anna this stuff will get anyone hard" Frank said.

"Well I don't know about getting hard", I said, "But maybe I may get a little hot and wet down below Frank".

"Now you're teasing us" Bill replied. "You are being a real tease with us".

"Sorry",I said, mock laughing as I said so.
"Do you want me to stop being naughty sir?".

"Don't you dare love" was Bills smiled response.

We all laughed as Frank put the DVD on and the ice was well and truly broken now.

As the trailers started for the DVD I could sense the atmosphere changing and was aware of the wetness I was experiencing, and of how hard the two guys were getting.

I could sense that Frank was urging me on, the glint in his eye was enough to tell me he was really loving this.

The DVD started with a brief trailer of the scenes, hard cocks slamming into wet pussies. Spunk being shot over gorgeous women's faces and tits, massive pricks being sucked and gobbled on.

I could see Bill squirming in his seat, putting a cushion over his lap to obviously hide his swelling knob.

I watched intent;y and made a few choice comments as the scenes were being previewed.

"Oh hes gorgeous, look at the size of his cock. Oh fucking hell what a lot of spunk he's shot off."

All stuff to try and shock Bill and get the atmosphere as horny as possible.

"You like the big ones Anna?", Bill asked.

"Oh which girl doesn't Bill!" was my teasing reply.

The scenes started with two guys and a girl in a scene in a doctors surgery. the nurses dressed in their sexy uniforms, stockings etc and the action was soon underway with the girl sucking on both guys alternately.

"This is a really good one Frank",I said...

"You will need to lend me and Mike this, he loves naughty outfits".

Bill was looking across at me intently and I could sense his eyes devouring my legs. I calmly opened my legs a little bit, again hoping he would get a better view up my skirt and dangled my shoe off my foot as I did so.

"You ever dress up like this Anna?", he asked.Frank looked across at me grinning from ear to ear.

"Oh yes Bill", I told him. "I have a few outfits and love to dress for Mike".

I could sense he was now getting more comfortable and More turned on. I parted my legs a little more and by now my cunt was dripping in my panties, my desire was really getting the better of me.

The on screen action was really hotting up as the doorbell rang, Frank left the front room to go and answer the door and collect our food.

Bill looked up at me from the fucking action on screen.

The two guys were now spit roasting the girl, one cock plunging into her mouth and the other riding her hard from behind. I was sat on the chair opposite, my skirt had now ridden up, my stocking tops were now visible and as Bill looked across I planted both heeled feet on the floor and parted my legs even more, this time it was an obvious action from me and I waited for his response. He could now see fully up my skirt to my stockinged legs and up to my knickers

x x x

Love Anna



---
By Annaforshow2 on Sunday, May 13, 2012 - 7:10 am: Edit Post

Frank was at the door collecting the take away we had ordered and I was sat opposite Bill, giving him a blatant view up my skirt as we watched the fucking action on the DVD.

As Frank walked in I thought he was going to drop the food on the floor!

He saw me sitting in the chair with my legs spread wide enough to give Bill a clear view right up my skirt.

"Jesus Anna!", he exclaimed as he re entered the room.

"Bill can see your knickers love!", he continued.

"I have no complaints", laughed Bill as he sat forward in his chair to make it obvious he was looking straight up at my thighs and knickers.

"Sorry Frank", I blurted. " I was getting carried away with the film.Sorry Bill I didn't mean to embarrass you, I just noticed you looking at my legs a bit and thought I would give you a little treat!". I teased my tongue over my lips as I spoke to them.

"I love treats", was Bills response.

"Especially if they are sexy treats like this" he replied.

"I wonder if you always dress so sexily?", he asked.

"I'm glad I did today", was my tarty reply.
"Seems to be having the right effect", as I said this I made sure I looked at both there crotch areas. Franks bulge was obvious in his pants.

"You look fucking so sexy in stockings" Bill told me. "A right cock pleasing sight".

Frank had now taken the food through to the kitchen and re-entered the living area, casting a glance at the TV screen as he did so.

I remained seated with my legs in the same position. Bills cushion was now off his lap and an obvious hard on was straining at his trousers.

The girl in the film was now on all fours, her pussy full of one cock from underneath her and the other guy about to enter her from behind up her arse.

"Oh the lucky so and so", I said, nodding to the screen."Shes getting a good sandwich from those two".

Bill looked quickly at the action, then back to me.

"She certainly is Anna, have you ever had two like that?".

I replied, smiling at Frank as I said so, "Oh yes when I was younger Bill, I had a few fun times with more than one bloke, I was a right greedy bitch!".

Frank could now make his move as he sat down.



---
By Annaforshow2 on Sunday, May 13, 2012 - 7:15 am: Edit Post

"I hope you don't mind Anna but I'm rock hard from watching this and also from seeing you like that", he nodded at my legs still widely spread.

"We better turn this off or else I will have to excuse myself to take matters in hand" Frank continued.

"Me too", agreed Bill." I'm stiff as a poker here and I need to sort it or let it calm down".

I knew this was my chance to either cool things off, or to accelerate things a bit.

I put the ball in their court.

"Well I don't mind if you want to watch and play with yourselves, if you think you wouldn't get embarrassed at all. I'm game for it, as long as no one else finds out about it!".

"Really?", asked Bill, "would you not mind if we did it in front of you?".

"As long as you don't mind if I do too" was my slutty response.

They both smirked at me. Frank with his knowing look and Bill smiling like the cat who had just got the cream.

Bill was first to say anything.

"Jesus Anna, I would love to if you really want too".

I smiled at him, sat slightly forward in the chair and really opened my legs wide. This time there was no hiding it, my skirt crumpled up to my waist line almost, my full stockinged legs were on show and my knickers were clear for him and for Frank to see.

"I am game Bill, can you not tell?".

"I fucking can now!", he exclaimed sitting up bolt right.

"You appear to have a bit of a damp patch on your knickers already".

"Well I did tell you I may get a little wet and warm down there", I replied.

" I've been leaking cum from my pussy for ages Bill, I'm soaking down there".

Things then quickly hotted up. They both sat back, unzipping their trousers and letting them fall to the floor. They were both sporting massive hard ons in their respective underpants.

I stood up, unzipped my skirt and let it fall to the floor. I sat back down just in my blouse, seamed black stockings, white knickers and black heels.

"I may as well make myself comfy", I said. I then began to gently rub the front of my knickers, my legs spread wide on the armchair, as I watched the action on screen. The girl was now sucking both guys off and the cum was about to explode from both cocks.

"Oh she gonna get a good mouthful", I said as I watched and rubbed my clit, my second cum was nearing so I slipped my left hand down and pulled the gusset of my panties to one side.



---
By Annaforshow2 on Sunday, May 13, 2012 - 7:31 am: Edit Post

Bill and Frank were both still playing with themselves inside their underpants, their cocks straining at the front of them.
Both alternately looking at the screen and then at me.

I placed one, then two fingers of my right hand up my sopping wet gash and began to finger fuck myself in a steady rhythm. I moaned as I did so to try to create an even more erotic effect.

"Fuck me", Bill said. "What a gorgeous fanny you have Anna".

"Thanks Bill" I responded,continuing to slowly pound my ever gaping hole with now three fingers.

"I'm so fucking horny from doing this".

Frank then joined in, playing along.

"I cant tell you how often I've dreamed of this", he said. "Seeing you like this, god your legs are so sexy".

"You naughty so and so". I said to Frank, playing along with the charade.

I hooked my left leg up on the arm of the chair and began to really pound myself.

"Look at her sucking on those two, the lucky bitch" I said. "Shes gonna get some right good mouthfuls of spunk, the jammy so and so".

I was now keen to try and see if I could move things to even another level.

I slipped my fingers out and stood up.

"Hope you don't mind but I need to get an easier access to myself boys", and with this I slowly stood up, rolled my knickers down my legs and then stepped out of them.

This now left me in just my blouse and bra and my stockings and high ••••••••••• you two not need to get easier grips on your cocks?", I asked. Staring at there huge hard ons at the same time.

With this Frank took the lead.

"I cant believe I'm doing this but I may as well", he stood up and slipped his briefs off, then slipped his socks and shoes off. His cock was purple, throbbing and solid.

"Oh Frank, that's a beauty", I said rather dirtily.

"I bet you have never had many complaints with that in your pants".

"Shit", Bill exclaimed and then he also stood up and repeated Franks actions, his cock was bright red at the end, really swollen around the glans and I could see pre cum glistening on his helmet end.

"Might as well join you both", he said.

" What a pair of legs Anna" he commented to me".

"Thanks Bill,I'm glad you approve,and that's a nice cock you have too, looks really hard and stiff. just the way I like them", I said as I retook my seat.

I then hooked my right leg up over the arm of the chair, spreading my legs as wide as I could and offering a full frontal view of my gaping twat to the both of them.

On screen the girl was now getting a heavy load of spunk shot over her lips and face from the first guy, whilst the big, black cock on the second guy was being wanked furiously in front of her.

"Lucky bitch", I again exclaimed as I worked away on my fanny with three fingers and the other hand rubbing over my blouse as my nipples stiffened.

The two of them were now wanking their aching cocks slowly, each stroke being met with a groan or a moan.

"Look at her getting all that lovely spunk", I again repeated. Come on Frank take the hint I was desperately thinking to myself.

"Do you like spunk?", Bill asked, looking intently at my whirring fingers and legs akimbo as he said so. Now was a chance I thought.

."Oh I love to suck cock Bill, and have always enjoyed cum in my mouth or face.Most of my girlfriends do as well you know,like the feel of a good hard cock growing in their mouth, it gives us a lot of control".

Frank took this as the opportunity it was meant to be.

"Its ages since I had my cock sucked on", he said.

The lying bugger!! He had emptied his balls all down my throat just two days before I thought to myself!

"Me too", Bill echoed. " My wife wont do it, she thinks its dirty".

"That's a shame", I said. "Mike loves to have me suck him off, he says I look really pretty with a cock in my mouth".

"The lucky so and so", was Franks response. "He gets to have you do all that to him".

On screen the girls face was now a sticky mess and she was cleaning up the cum from the two guys cocks.

"Look at her", said Bill. "Shes loving that".

"I don't blame her", I replied.

I was waiting to see if one of them was going to make the move. Silence fell as the next scene started. A nurse and a female patient about to get into some sexy lezzy action. Silence and slow wanking from the both of them. Fuck it I thought.

"If you wanted me too", I said coyly. "I could suck your cocks if you wanted, and if you really, really promise not to say anything".

"Would you Anna?", asked Bill.

"I will if you promise me that no one, no one ever finds out", I replied.

"Of course we promise", was both their response.

With that they stood up and moved across to the chair I was sitting in.

I stood up, unbuttoned my blouse and slipped my bra off.

"Better get this off just in case it gets a bit messy", I said.

This left me now naked except for my high heeled shoes and black seamed stockings.

"Oh my god",Bill garbled. "You are one sexy woman Anna".

"Your fucking gorgeous", added Frank.

"Oh stop being so flattering", I said.

"I mean it", replied Frank, and it was said with such real loving warmth in his voice, it made me have a lump in my throat almost.

I was about to get two lumps in my throat as it happened!!

I stepped forward and gently cupped both sets of balls in each hand, their cocks twitched as I did so.

"Fuck", Bill gasped." Thanks Anna, thanks so much love".



---
By Annaforshow2 on Sunday, May 13, 2012 - 7:43 am: Edit Post

"Thank you", I said back to him.

"You've got a lovely pair of cocks for your age, now come on let me get these in my mouth and lets have a bit of fun!".

With this I slowly eased myself onto the floor into a kneeling position. Frank took his place directly in front of me offering his cock to me. I lapped at the end like a cat licking a bowl of milk. He moaned as my tongue flicked across his bell end.

I slowly eased It into my mouth and began to run my tongue around it as it filled my mouth. I rolled my tongue inside my mouth, circling his shaft and then began to bob back and forth on his swollen prick. Bill was standing to my left and I reached out with my right hand and slowly took him in it, wanking him slow and steady in time to my bobbing head.

Bill was mumbling as I wanked him and he reached over with his left hand and flicked my nipples in tur. I moaned as he tweaked and cupped my tit. He then again flicked each nipple and this made me bob on Franks cock a little harder. I took a breather to exclaim.

"Fucking hell Bill your good at playing with tits!".

He smiled as I went back down on Franks massively swollen cock. I continued to wank on Bill at the same time. Then Bill moved to my right side and lent over to lick and nibble on my left titty. This took me by surprise and my fanny began to gush as he rolled his old tongue around my nipple, sucking on it gently.

"Oh your gonna make me cum off Bill", I told him.

"Then cum", he said.

With this I stood up and Frank took my right tit in his mouth, Bill was now working his mouth around my left tit and he then slowly eased his hand over my belly and down onto my shaven cunt.

He worked his hand around and between my legs. I parted them widely as he did so and he began to rub at my fanny lips and my ever hardening clitty.

"Oh fuck", I moaned as I began to gush more cum juice.

"Fucking go on Bill finger me off you bastard", I swore at him.

Frank sucked like mad on my titty as Bill expertly worked away at my cunny. One then two fingers were thrust up me as I stood bolt upright, my legs spread wide for these two men old enough to be my grandfathers as they worked away to make me climax.

Bill pushed another finger up me as I began to heave against his fingers, urging him on as I did so.

"Fuck my cunt", I spat at him.

"Fuck it Bill, fuck it with your whole fucking hand.", He inserted his fourth finger up me just as I came off massively, trickling sticky juice all down his fingers and onto his hand.

"You gorgeous bitch", Bill said. "Your fucking fanny is on fire and my hand is covered in you're cunt juice".

"I'm so turned on", I said to Bill and turned to plant a heavy french kiss on him.

We kissed, •••••••••• tongues as Frank was still playing with my titties.

"I want to fuck you", Frank blurted out ••• I stared at him.

"I really want to fuck the both of you", I said in reply, And I really meant it.

"I'm just not sure" I said, " I feel kinda guilty about doing this behind Mikes back". I shot a look at Frank as if to say "What the fuck are you doing".

"Don't you feel guilty about me finger fucking you Anna?", was Bills response. "Or from sucking us off?".

I felt I was in a whirl. Frank and I had been told our instructions, tease Bill, see where it leads to but the no fucking rule was stressed by Mike again.

Frank must have sensed my unease.

"I was just saying Anna, that if I ever get the chance to I would love to fuck you". "But", he continued, " having this fun with you is more than enough and I'm sure Bill agrees, don't you Bill?".

"Of course" was his response.

With this the question of how far I was going with them both appeared answered, at least for the time being. I have to admit, and I told Mike this, I came so close to fucking them both then and there.

We then settled back down to some fun and I sat down on one of the arms of Franks settee as Bill took his turn at having his cock sucked, licked and nibbled by me.

As I did so Frank was wanking away telling me to, "suck it deep". "Get the whole shaft in your mouth Anna"

"Wank him in your mouth", urging me on as I sucked on Bills gleaming hard on.

After a few minutes Bill was obviously close to spunking up.

He began to twitch in my mouth and after a couple of really hard sucks and pumps on his tool he began to spurt into my mouth. He flooded me with his hot load and I let it dribble out of the corner of my mouth with his cock still hard in inside.

Frank was wanking away furiously.

" Look at that", he said as more of Bills seed dribbled and oozed out of my mouth. Bills cock was now twitching as his last few spurts shot off in my mouth. his cock was slowly softening.

I opened my mouth wide to let it slide out. As I did so a flood of spunk ran down, gushing out onto my chin and down onto my tits. I ran my hands over my breasts, rubbing Bills cum into my nipples and and let his trickling river of spunk slowly fall from my lips.

Frank then began to buck and with a moan he shot off, straight across my chest and onto my tits. Hs cum mingling with Blls, splashing my hands as he did so. His cum ran down my body, down onto my belly and some down onto the floor.

I urged him on.

"Frank, fucking cum all over me, go on spunk it for me".

He spunked furiously for me, later admitting the sight of me acting so slutty for Bill had him cumming an extra spurt or three!

"Fucking ••••• you pair haven't half spunked a load for me! " I smugly said.

"I have more of that for you", was Bills reply.

" nytime you want sweetheart", he told me.

"Now that's an offer I may have to take you up on", I naughtily said to him.

"I fucking hope so", was Franks response.

"You can have us oldies anytime Anna, with legs, tits and a cunt like that", Bill added.

After we all got tidied up and I redressed as well, we sat and ate our food, once it was reheated! The stuff had gone clay cold.

I left later and Frank told me all that Bill had to say about me and about he was totally unsuspecting of me and Fank having been "lovers" for a while.

Bill was desperate to repeat the fun, Mike said it was OK as long as he is informed of it all and also we had talks exactly about how far I can go. Finally getting his permission to have more than just sucking fun.

I will let you all know x x x

Love Anna



---
By Drt_ol_man on Tuesday, June 19, 2012 - 1:05 pm: Edit Post

This story is so fucking hott, Anna, just like your awsome pics.
Frank is such a lucky sumbitch. So is Mike for that matter.
I'll be back to read more later.



---
By Drt_ol_man on Wednesday, June 20, 2012 - 6:09 pm: Edit Post

I just finished reading this one, you sexxy bitch.
Looking forward to the next installment.