Please help support the Free Board by visiting our sponsors,
UPGRADE YOUR SMYW MEMBERSHIP!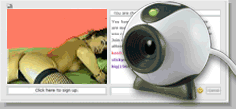 Old man plays with reluctant wife (True Story)Pt1
---
---
Show Me Your Wife: Wife Stories: Old man plays with reluctant wife (True Story)Pt1
---
By Ponyboy74 on Thursday, August 16, 2012 - 10:58 am: Edit Post

My wife and I like to entertain so I can watch her with other men. We entertained just once . My wife is a striking gorgeous platinum blonde who used to do print modeling and is an absolute fitness fanatic. She has always been the cheerleader type gal that just possesses natural hotness. Until me (regular guy) she always dated the 'ken doll' types but is the farthest thing from vain but very confident...the chips always fell her way naturally. I always had this weird fantasy of seeing her with an older man. After many discussions, she agreed! She herself knew that they are not as pushy and better mannered than most guys we reviewed. She left it up to me to find someone. All she wanted to see was a few pictures and I can do all the getting to know him work. This is a very true story about our 2nd meeting and in no way do I mean to sound judgmental. I apologize in advance for this being on the longer side.

I decided to meet a gentleman 31 years her senior (she 33, he 64) from online. We chatted for about two months and I felt like I knew him the best of all potential guys. He was worldly, cultured, and intelligent. I agreed to meet him in a commuter lot waiting for my wife's phone call as we were all going to eventually meet at a nearby park. She was running late because of her primping. She said she was planning on wearing something super-sexy that recently arrived in the mail. I reminded her to take a few pictures of herself getting ready so I could enjoy later.

When he arrived he did not look like the pictures we exchanged. From the photos I received, the guy looked like a clean cut chiseled mature athlete. Balding (slight comb over) and overweight were some of his actual physical attributes, not to mention a very thick mustache, something my wife absolutely cannot stand. He was also much shorter than her (one of her biggest hang-ups ).

He got out of his car wearing grey sweatpants,tank top , and more rigid acting than his email writings suggested. he wreaked of cheap cologne. He also had this dorky laugh and always laughed when finished speaking. Twilight zone material here. I knew in a second there's not a snowballs chance in an oven she would be into him. My fantasy fading fast as I couldn't see anything happening with this guy. In fact, my wife didn't know his age! All she said is "age is just a number, I just need a picture". I should have cancelled right there.

The whole time I was waiting with him, I kept visualizing him with my wife. How would he approach her...his technique...his hands on her... were some things that made me wonder. I also wondered when the hell was the last time he was in the company of a female, judging how he prepared himself, a long time probably..I also thought of my fantasy. In fantasies everything goes perfect. In reality this could go very bad and this sure as shit was off to a bad start. It had been a while since we had fun a she was looking forward to this. Wait til they meet. She is going to be pissed. My mind spinning terribly now, heart racing.

At this point, I wanted to see this play out in the worst way. He was actually such a kind man and very well mannered. He was also very nervous. I decided to give him some tips as he was constantly asking. Why not? I 'm screwed anyway. I mentioned some of her interests, hobbies and work. He opened up and admitted that he was intimidated a little by her pictures. I encouraged him to be assertive but not pushy. Finally, she called and we were on our way.

We all got out of our cars and I made the introductions. Her jaw dropped. Inside I could tell she was bewildered! I shrugged my shoulders as he shook her hand. We began to walk. She led with her arms crossed. She looked so incredibly hot!..sporting high heels, very tight skirt with pantyhose and lace top. We were at a park so nothing too outrageous. I began to wonder what was on underneath. My short friend followed like a puppy only as tall as her upper back.

He would often make cheesy comments like "your wife is so hot and attractive", "best legs I have seen ever" and "I'm the luckiest guy" blah blah blah. He would even try to politely brush up against her and put his arm around her as we walked. She shrugged it off very well and playfully kept her distance. I think after about a half hour she realized this guy was completely harmless and lonely.

He then started talking about a topic my wife is passionate about from my advice (antiques) so she was at least more receptive to the conversation at this point which took the stress off. He also explained his pictures, he said had no expectations just wanted to meet people and apologized tremendously. It was about to rain so I invited the guy back to our house. I could tell by her reaction she thought I was being nice but I wanted to at least keep the idea alive in my head. We all hung out on our storm porch watching the rain. My wife doesn't drink so I offer some booze to our guest. He accepted.

When I returned they were laughing a little more telling their own personal antique hunt stories. I am not at all into antiques so I kept going inside to refill my drink, change the radio whatever so as long as I could watch from a distance. Every time I'd go check on them and my wife talked to me, I noticed that this guy was checking out her legs, cleavage and doing anything he could to look up her short skirt. The conversation went on for an hour and there was still no shortage of lame comments in an attempt to woo her. Whenever he used the restroom, my wife would say "whats with the mustache?", "you see his head". My wife is the farthest thing from mean so these comments were odd coming from her. She started asking when was he leaving.

"He's harmless, and really likes you a lot". "he's a lot older than me!, older than my father!, look at him, he looks nothing like the pictures and he hits on me like a 6th grader!" she says back "he hasn't gotten out much" I reminded. She just walked away. When I was alone with him he always asked how things were going. I would tell him fine and said its OK. At one point he did manage to give her a shoulder rub ( what gal turns that down?)

As the night was coming to an end the guy asks me if he and my wife can go inside and sit on the couch! WTF! My wife looked like deer in headlights! I was beyond shocked! Keeping her distance she followed him and sat far away as to tell him no fucking way, politely of course. Before she could even start telling him, he then looks at me and asks "what do you think?" almost expecting me to say 'go for it'. I said "its entirely her choice" knowing I'd have a better chance getting struck by lightening than to see him get within arms length of her.

She apologized to him and explained that he was so so very nice but just not what she was expecting. She even briefly brought up his pictures . The man was such a nice guy so he said he understood and enjoyed our company and home anyway. He even admitted that the pictures were from his 40's and 50's. They sat and chatted for another 10 minutes. I could tell it was very awkward but did nothing.

My wife got up and went to go give him a friendly hug on her way back to the kitchen. This was definitely a hint to 'shove him away'. He tried to give her a quick kiss on the lips with the friend hug. She pulled away and looked down so quickly she accidentally hit his crotch with her forearm getting her bracelet snagged on his pants inches from his privates. They were both red with embarrassment. The older guy had to stand up. He had such a raging hard on! My wife giggling nervously says "well that is no antique". He then jokingly said "well not yet anyway". He acted as if he was actually trying to help untangle her but he really wanted to just rub his shorts all over her arm like an old pervert. She started rubbing it accidentally as she attempted to free herself. It was clear this guy was hung! think 16oz can of beer! His pants didn't help his cause in hiding his erection.