Please help support the Free Board by visiting our sponsors,
UPGRADE YOUR SMYW MEMBERSHIP!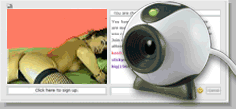 In Front of Stranger
---
---
Show Me Your Wife: Wife Stories: In Front of Stranger
---
By Ultimatexposure (Ultimatexposure) on Wednesday, April 13, 2005 - 1:01 am: Edit Post

We went out one evening to a small bar on the other side of town. My husband and I have been there before but tonite was sort of special. Previously we ran ino a guy who we notice was trying to peek down my blouse and look upmy skirt. This evening I wore a front buton jean skirt with nothing under and a loose fitting button blouse with no bra. We sat at a corner of the bar and ordered drinks. In a few minutes he walked over to us an we made small talk. I felt my hub push on my leg which was the pre-arranged signal to change positions on the barstool. I moved my legs a couple times and complained I was uncomfortable. I kept fidgiting with my skirt and he looked each time. We decided we'd play pool.The pooltable was in a side room where only a portion of the table was visible from the bar. Hub and I played pool and he intentionally missed some easy shots. I began busting his balls whick lead into betting on each shot. He bet me the top button on my blouse and easily madethe shot. I bet buttons on my shots and I'd miss or scratch. My blouse was down to the last couple of buttons and hub scratched on the eight ball. Now it was our 'friends' turn to play me. The conversation got to the buttons on my skirt. After a couple of games and drinks I ended up with the top two waist buttons only. All 3 of us we standing at the end of the table thatwas hidden from the bar and hub took a stick and lifted the back of my skirt and showed him my ass while I was leaning over to make a shot. It was the easiest shot in the world, a 2 foot straight on to corner pocket. Hub set the hook, if I missed this shot the bet was I had to suck his cock in front of our new friend. I hit the que ball high and it followed the ball in.

We sat down at a table by the pool table and had another drink to get my courage up. I wouldn't do it in the bar or the car. I told hub if they got a room i'd do it. We finished our drinks and I buttoned up to leave the bar in a presentable fashion. Our friend followed us out after a couple of minutes and followed us to a Super 8.

In the room the guy sat in a chair and hub stood me in front of him. I was nervous and shaking a little. Hub lifted my skirt and spread my pussy open for him to see. I could see the buldge in his pants get bigger and could feel my hubs cock through his pamts getting hard against my ass. Hub began fingering me and taking off my clothes. He pushed me backwards on the bed and took off his clothes. He got on top of me and fucked me. I could hear our friend unzip his pants and soon he was naked and stroking his cock. Hub fucked me hard until It was my turn to ride and fuck him. I like riding and fucking myself. This time it was erotic cause I watched tis guy jerk off watching me fuck and get fucked. I slowed down and was just grinding pussy when our friend came. I saw that and came too....then hub rolled me over and animal fucked me.....was a good time.

Since then we've played in front of our friend 4 times. Once hub tied me and did me with toys real hard. Made me cum til I thought I couldn't cum anymore...then he fucked me.

This Friday nite were meeting another friend....hub wants to fuck my ass while he watches....gonna be a hot nite...I'lltell you later how it went



---
By Puppyluvs2show (Puppyluvs2show) on Saturday, April 16, 2005 - 1:18 am: Edit Post

Can't wait to hear
---
By Riverman (Riverman) on Thursday, April 21, 2005 - 2:34 pm: Edit Post

When do I get to watch?



---
By Him_her (Him_her) on Saturday, April 23, 2005 - 2:04 pm: Edit Post

More please